FREE Internet Money Making Strategies Workshop
Will You Be My Next Interpreneur?
Join Me For This Exclusive One Day Internet Marketing Strategies Workshop,
Where I Will Share With You
The Formula That Helped Me Generate Millions From Home In Online Sales. Discover The Secrets That Will Help You Make Money Online, So You Can Fast Track Your Way To Becoming
The UK's Next Internet Entrepreneur!
As Featured In...

Hi I'm Simon Coulson The Internet Entrepreneur
I made my fortune in a range of different internet business models including information products, membership sites, online retail, online training and online transaction services. Every topic from Bonsai trees to property guides, plumbing and yoga!
I climbed the corporate ladder with BT PLC for 14 years before quitting the city life. I started a series of internet projects and have now built five 7-figure online businesses which have generated over millions of pounds in sales. The first couple of million were from the spare room in my house!
I've been able to successfully start other businesses based on my hobbies as a result as well as enjoy the lifestyle I could only dream about back at BT.
It's my mission to reach out to business owners and aspiring interpreneurs just like you and share what I do to be successful online, so you can repeat what I've done and make your own millions for yourself. I've made the mistakes so you don't have to.
SO, WILL YOU BE MY NEXT INTERPRENEUR?
This is your opportunity to unlock the knowledge that has helped me and many others go from the corporate rat race to millionaire online business owner, FOR FREE.
THIS EVENT IS ALWAYS BOOKED UP. PLACES WILL GO QUICKLY, RESERVE YOURS NOW.
Just enter your details – And complete your order through to the thank you page to get your
free ticket.
I'll see you there!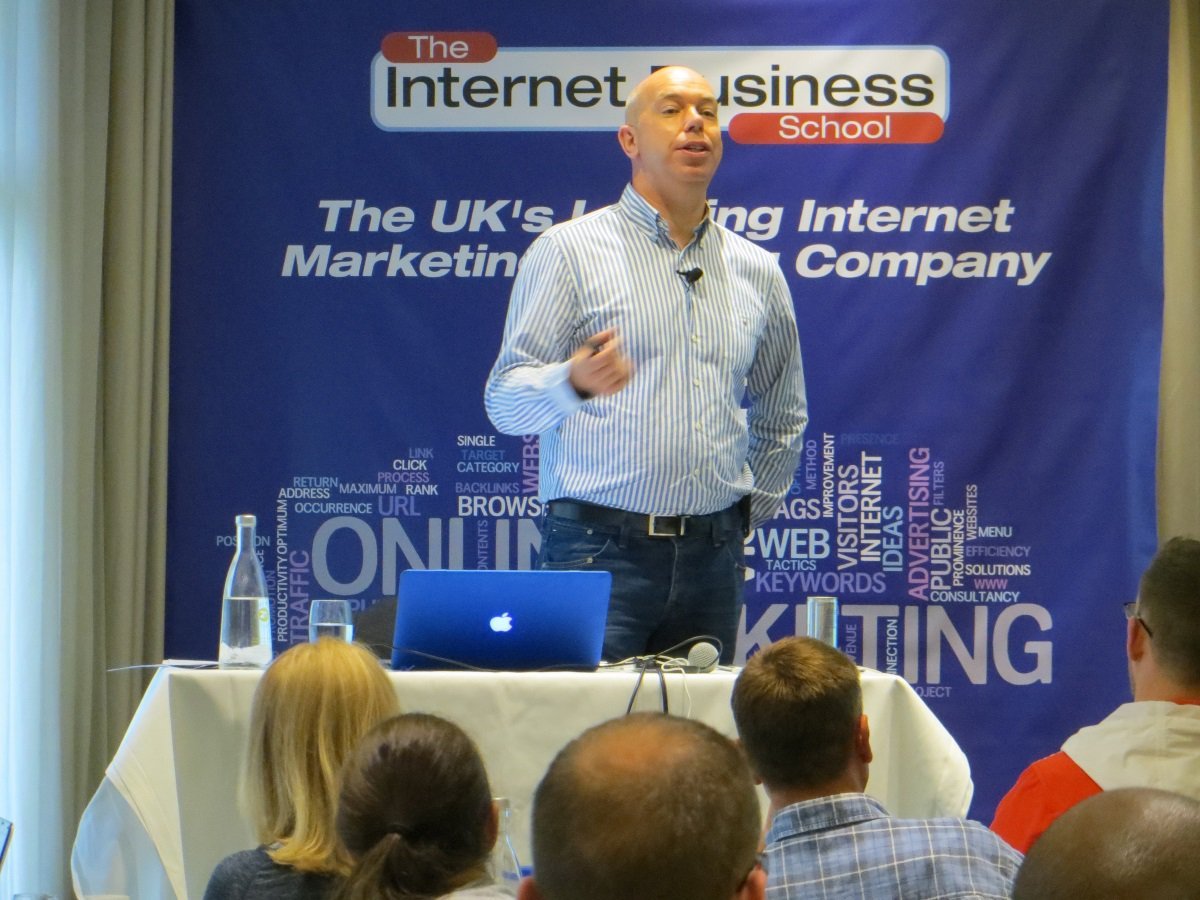 Why Should You Attend The Internet Money Making Strategies Workshop?
The Information Age is affecting the way we do business. It has now become essential  to understand how to leverage the power of the internet to make more money that you do in a regular 9-5 job and to be in charge of your future income.
The Internet has become the No.1 source for getting new customers, outstripping all other channels such as television, newspapers, directories, referrals and radio.
It is fast becoming the place where people can make money – whether that's a second income or becomes a full time occupation.
But how do you leverage this rapidly changing environment and get your 'laptop lifestyle'?
Join me for this one day workshop that I have created exclusively for people interested in becoming my next interpreneur. I will show you how to adopt the latest online money making strategies and make them work for you.
This one day course is usually priced £147. Register now, and you can still attend for FREE – and discover how you can make money using your laptop, from any location you choose – and run it alongside your current job.
If you already have a business, you can take these strategies and rapidly grow your business online,  generating hundreds of new leads and reaching customers nationally and internationally.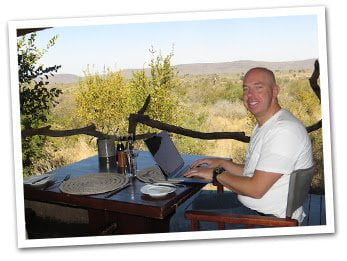 On The Day You Will Learn About:
Information Products
Online Stores
Traffic Sources
Search Engine Optimisation (SEO)
Social Media Lead Generation
Affiliate Marketing
Joint Ventures
How to find a product/service to sell
How To Make Money As An Internet Marketing Consultant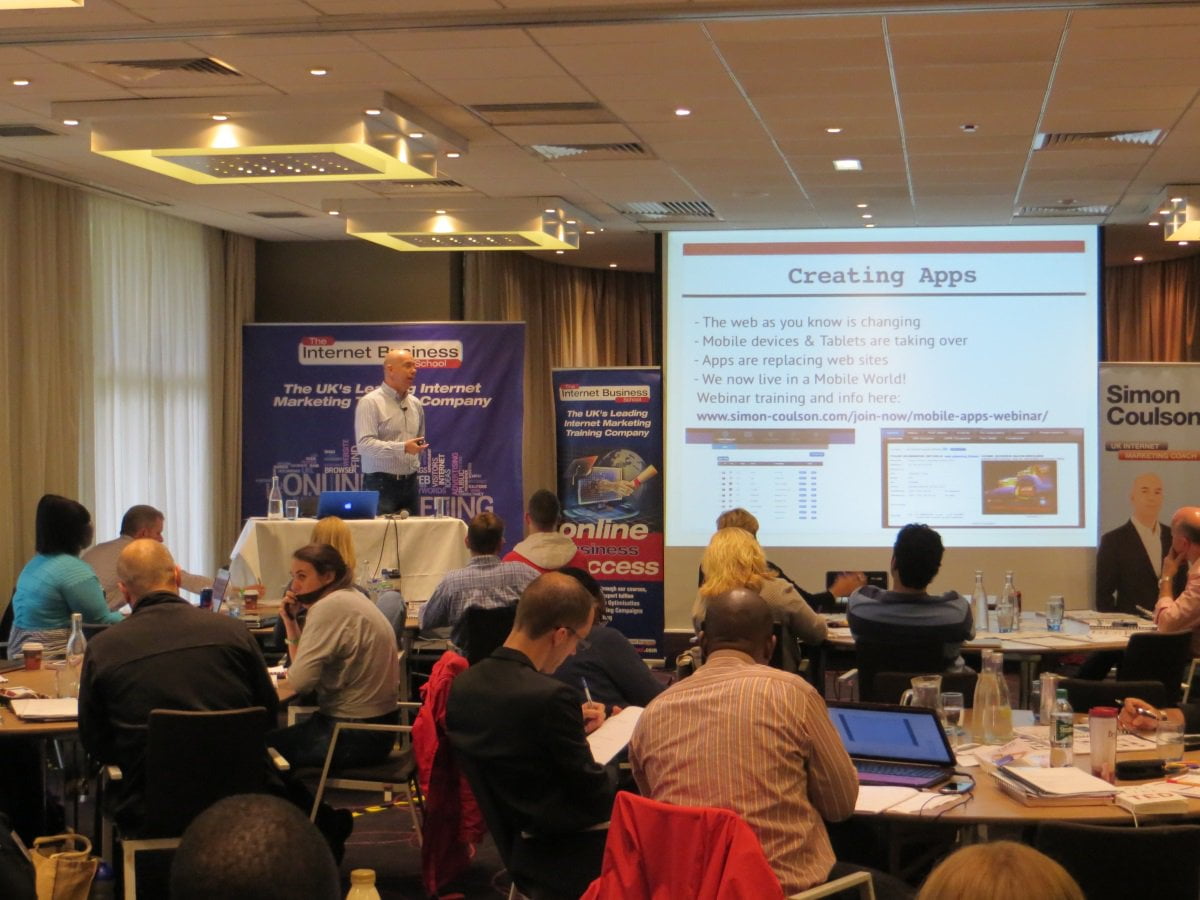 You Will Also Discover:
The key steps to making money online
How to diversify your business, product or service
How to find something to sell 
How to recognise hot markets
How to stay ahead of your competition
Fulfilment services and their advantages
How to make money through affiliate marketing
The best place to sell from and the systems you need in place to ensure success
The advantages to online stores
Tools for creating online stores
The best market research tools
The metrics of business
Free traffic channels
How to start and make money as a local business marketing consultant
Case studies of money making systems from Simon and his students
Don't Delay Reserve Your FREE Place NOW!
Here's What Interpreneurs Are Saying About
The Internet Business School's Training Courses*:
* Results may vary from person to person and results are not guaranteed

Now It's YOUR CHANCE To Take Just One Day To Learn the EXACT SAME Sought
After Strategies That Enabled Me To:
Generate £millions From Home
Creating a series of homebased businesses  enabled me to generate £millions from online sales. Information products from property abroad and bonsai trees, to plumbing, and yoga.
The first £2 million were made from my spare bedroom and I packed them in sacks in the boot of my car!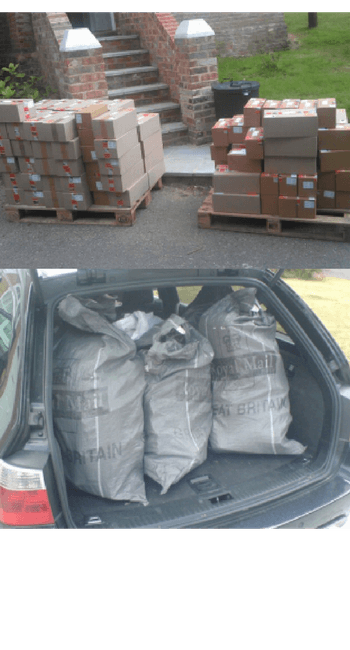 Launch A Business Related To My Passion For Music
Being an internet entrepreneur means I get to start up businesses based on my interests.
The Songwriting Academy is just one example of how I turned my passion for music into a education and training company with muti-platinum songwriter and music producer Martin Sutton.
thesongwritingacademy.co.uk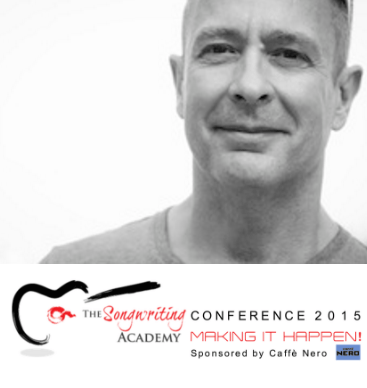 Drive My Dream Car
Because of my internet success, I got to take the Ferrari out on a track day at Silverstone and had the time of  my life. It's about as close as I'll ever get to the boyhood dream of being a racing driver! It was mean one to tick off the bucket list, and it even had a good resale value.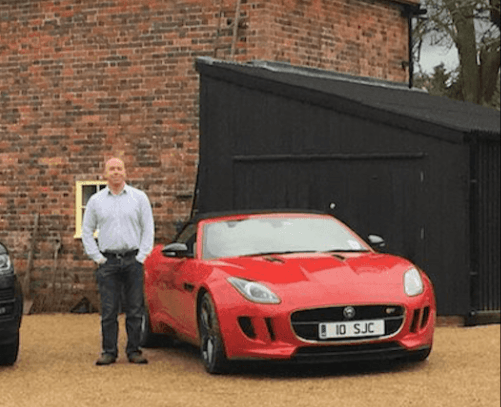 Purchase My Dream Property
When the 35 acre estate used for the ITV's hit 90's show 'The Darling Buds of May' – starring Catherine Zeta Jones and David Jason came up for sale – I bought and refurbished it. It is now a 5* luxury holiday village and wedding venue.  I was able to invest my money in property because I built up multiple businesses on the internet across different niches . darlingbudsfarm.co.uk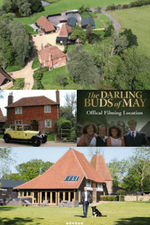 Gig With My Band At The O2 Arena
Speaking about internet marketing from the stage got me access to incredible venues. Thanks to my speaking career, I was able to take my band from gigging at local pubs to performing at the O2 Arena in London.
Spend Time On Necker Island
Thanks to the internet I got a chance to spend time with Richard Branson and discover even more business growth strategies.  I'm also able to share what I learned with my students at www.internetbusinessschool.com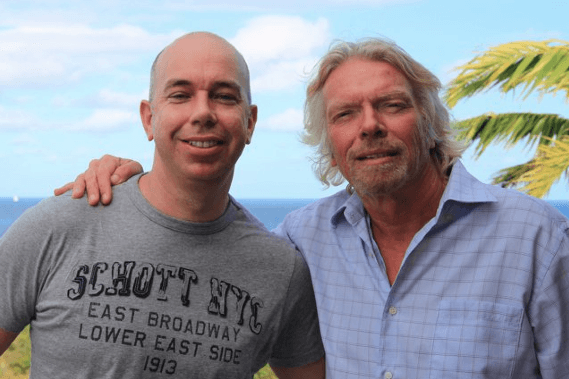 Share The Stage With Inspirational Figures
I've been invited to speak on stage with Peak Performance Coach Tony Robbins, former US President Bill Clinton,  Motivational Public speaker Brian Tracy , Lord Sugar,  Sir Richard Branson, Bob Proctor and many more…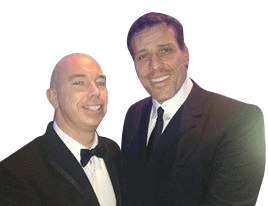 Speak To Audiences of Thousands Around The World
My online achievements mean I get invited to speak in multi-seat venues including the O2 Arena and Excel in London, and The Brighton Centre, in Sussex.  I've also presented to audiences in Dubai,  Slovenia, Johannesburg and Kuala Lumpur.
My Amazon No. 1 Best Selling book 'Interpreneur – The Secrets Of My Journey To Self-Made
Millionaire' has sold thousands of copies. Get Your FREE Copy* When You Register (worth £9.95)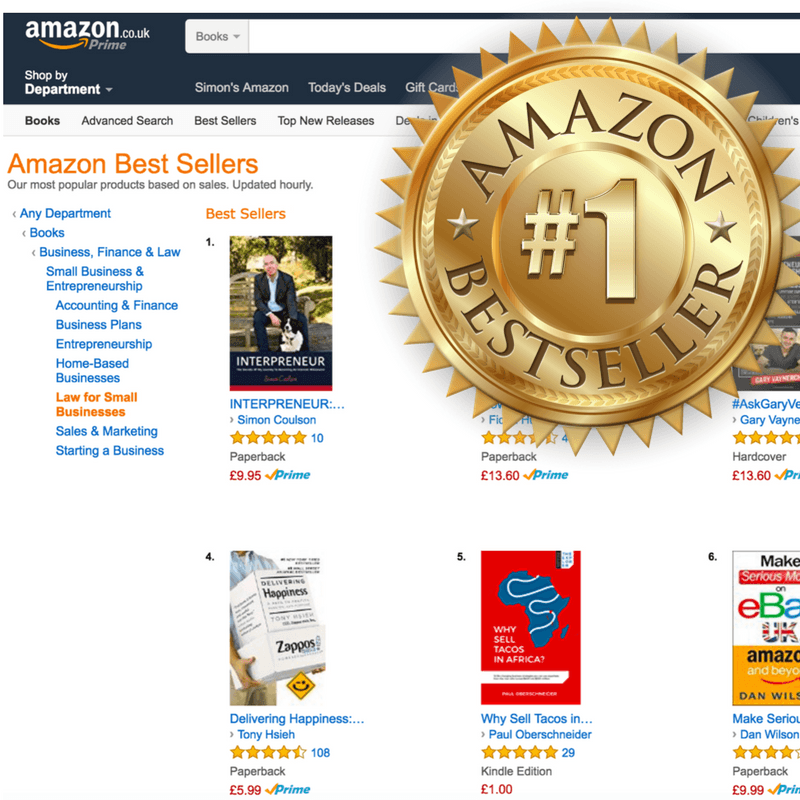 "It's refreshing to read a book on creating success written by someone who has actually done what they teach. He shows how it is possible to create a money making business online."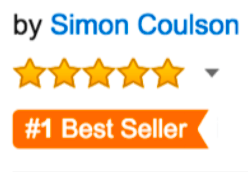 * Collect your free copy at registration on the day
Here Are My Students Who Have Become Interpreneurs…
Read Their stories, and Be Inspired To Join Them! *
* Results may vary from person to person and results are not guaranteed
"Over £5 million in sales to date"
My friend Rick Munn, was my first student.  He launched 'How To Become' – the UK's leading careers information and development website. Rick and his expert team continue to grow this award-winning online business which helps those who want a career in the armed forces, police, fire or ambulance service – and many others.*
how2become.com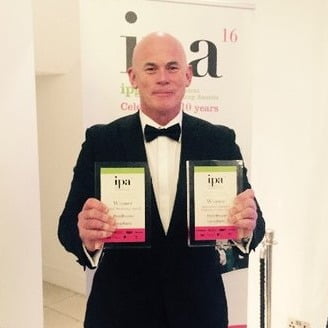 "Over £500K per annum"
I was passionate about a drastic career change, but with no business background and little internet knowledge I 'took a gamble' going on one of Simon's courses. I started with minimal funds, and I'm pleased to say the results were almost immediate. Now I am an international expert in my field with a portfolio of A list clients and a healthy turnover of over £500k pa.*
Frankie Widdows – eyelashexcellence.com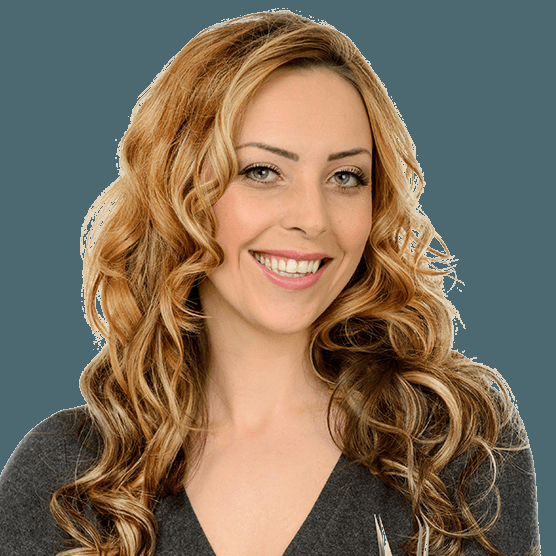 "A Steady Start & Now £8k Per Month"
There was a lot to take in at first, so I gave myself a fairly steady start. Now I have over 70 clients, many new friends in business and my work has taken me all around the UK and abroad. I'm earning as much as £8k some months which is a lot more than my old job, but the best thing is that I have freedom and my partner and I enjoy being able to pick and choose how we spend out time. Simon's courses were the catalysts that got me the lifestyle I wanted.*
Paul Gillon – websites4startups.co.uk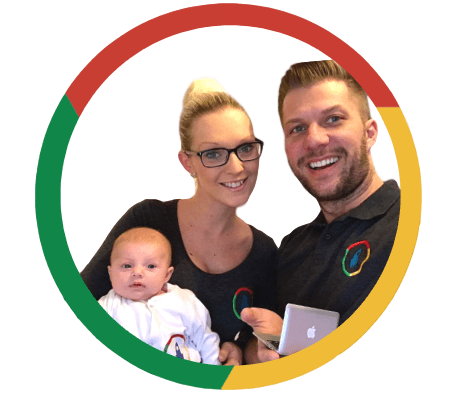 "50% Growth In Just 12 Months"
My business grew quite quickly, but I came across some teething problems and wanted to cut costs. I decided to learn how to do my own promotion on the Internet, despite not knowing a thing. I did Simon's course, and found it was much more effective and less costly and stressful doing it myself. Since working with Simon our business has grown by 50% and turnover has increased to over £250k. The results are impressive. It really is a dream come true.*
Tom Druitt – thebiglemon.com
"Moved To The countryside & Upgraded My Cars - As An Internet Marketing Speaker & Consultant"
I used to work in the music industry and in regional transport and since working with businesses on their internet marketing, I've moved from living a room in a shared house to a converted barn in a rural village and I've upgraded my car(s!). But it's more than that. These days I am free to choose my work, I am a speaker, and consultant, and author and I can also find the time in my week to help my local community.*
Graham Alexander Lee – marketing1-0-1.com and author of 'The subconscious code'.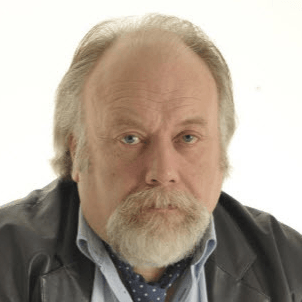 "From Start Up to 70 Staff With A £1million + Turnover in 4 Years"
I was a drummer, learning about internet marketing to promote myself and I really took to it.  Successful books including an SEO best seller, followed. After enrolling on Simon's mentoring programme,  I set up a digital media company to help ambitious businesses grow online through PPC, SEO, and social media. It's been fun and I haven't looked back.*
Tim Kitchen – Exposure Ninja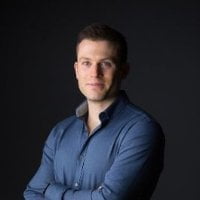 "No.1 Course Author In My Niche"
Seeing Simon speaking at a seminar blew my mind. He helped me with all the information I was lacking, and inspired me to see my plans to fruition. I have made tens of thousands of pounds from my DVD sets with very little work since I first made them 4 years ago. I have also helped my favourite charities and set up an enterprise for disadvantages pre-teens to build life skills through martial arts.*
Alex Buxton – getmyblackbelt.com

"Living The Dream In The Countryside"
I enjoyed working in the media but it meant I was away from home a lot. I put my skills as a journalist to work and flourished in local business marketing which I learned from Simon's workshop and rapidly built up my own portfolio of clients so I could leave my employment. I've also been able to help my partner grow his business.  It's meant our family could move to Cumbria and undertake a renovation project. We've been able to create a dream lifestyle for a comparably low investment in Internet Business School's training courses.*
Izzy Arrieta  – littleredhorse.co.uk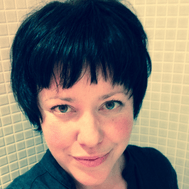 "My Revenue Increased by over 50%"
The Online course which I took from my home in Belgium, really inspired me to take my business to the next level.  It added another dimension to my 10+ years of experience as a consultant, and now I can choose when and where and who I work with.  I've also have an Amazon No. 1 Best Seller 'The Secrets Of Influence – Mastering The Art Of Inspirational Leadership'. It was money well spent.*
Dirk van Loon – dirkvanloon.com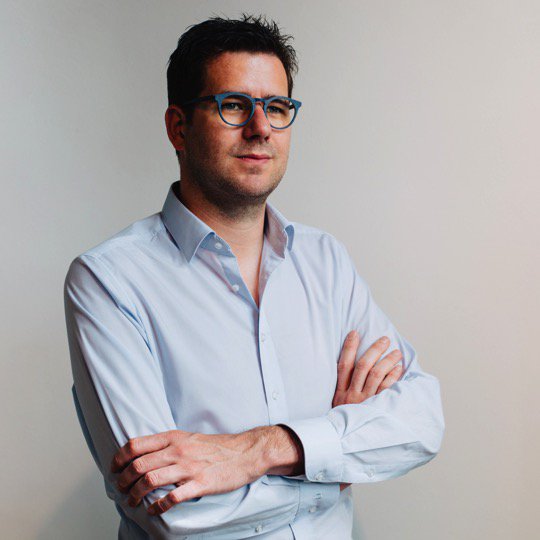 Join Me & My Team For A Great Day Of Discovering The VERY LATEST
Online Money-Making Strategies That Helped Me Generate
Millions from Home in Online Sales. FOR FREE.
BE MY NEXT INTERPRENEUR!
The author, and Internet Business School LLP shall have neither liability for, nor responsibility to, any person or entity with respect to any loss or damage caused or alleged to be caused directly or indirectly by the information contained on this website, and/or as a result of reading the book and actions taken. We disclaim all liability for these matters. Further, you will indemnify and hold us harmless from all claims, damages, and expenses (including, without limitation, legal fees) relating to the development, operation, maintenance, and contents of this site, and content of the book. You agree to absolve the author and / or Internet Business School of any and all liability arising out of your use of this website. There are no guarantees that you will make any money or achieve the lifestyle that Simon has achieved, as with all businesses you are required to put the work and effort in to reach success. Results vary person to person.This Offer is promoted by Simon Coulson of Internet Business School LLP. Copyright 2017+, All rights reserved. *