Internet Money Making Strategies 1-Day Course – FREE EVENT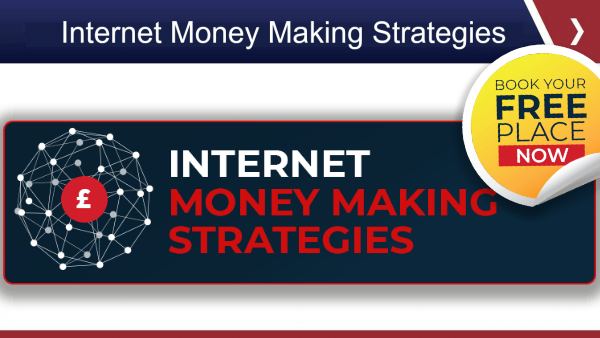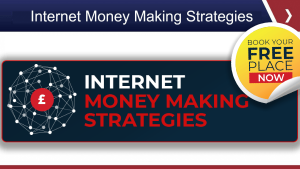 Join us for this Exclusive

FREE 1-DAY

Internet Marketing Strategies Workshop. 
This FREE 1-Day workshop presented by the Internet Business School on

September 24th (Novotel, Heathrow, London)

, will show you how you can leverage the power of the internet to make more money than in a regular 9 to 5 job!
If you're currently a business owner, you can use the latest online money-making strategies revealed during this training and make them work for your business.
If you're thinking about starting your own online business, need some inspiration for a business idea, or want to generate a second income using the internet, this event is perfect for you!
You can learn all about the formula used by Internet Business School owner, Simon Coulson, that helped him generate MILLIONS from home in online sales.
Plus.. you will hear inspiring stories about some of Simon's students who have already had amazing success using the same formula!
The Internet is quickly becoming the most popular way to start a new business and a place where you can make a lot of money! 
It is now the No.1 source for getting new customers, outstripping all other channels such as television, newspapers, directories, referrals and radio.
The digital information age is affecting … 
√ the way we do business
√ the way we shop
√ even the way we purchase our food! 
So it is now essential for business owners to understand how to leverage the power of the internet to sustain and grow their business.
AND.. it is equally as important for individuals to learn how to use the internet to make money, so they can easily generate a second income or one that becomes a full-time occupation.
But how do

YOU

learn how to leverage the power of the Internet to start a new venture,  grow your own business or make enough money to replace your day job?
Our 'Internet Money Making Strategies' course will show you exactly how to do this and walk you through the exact formula Simon and his students use to make a fortune online! 
You can book your place at the upcoming 1-Day Workshop for FREE now.

 
Just click the 'add to basket' option on the side panel, enter your details on the next page and we will reserve your place for FREE today.
Venue details and times at the end of this page. 
You will learn about how to make money from …
information products

e-books

membership sites

training courses

events,

seminars and workshops

 

products, even if you don't have a product of your own to sell!

Hobbies & Interests

Past or present jobs .. and LOTS more! 
If you cant make the date but want to start your financial freedom journey, then get started below 
You will learn about business models that work online as well as formulas, business ideas and money-making strategies to fast-track your way to online success! 
You will hear how Simon has made his fortune in a range of different internet business models, selling everything from information products to Bonsai trees, Plumbing courses and even Yoga! 
You will hear inspiring case studies from Simon's students, who have applied his formula and created successful online businesses of their own. 
In this information-packed FREE 1-day workshop, you will discover how

you can make money using your laptop, from any location you choose – and even do this alongside your current job

.
This information-packed immersion workshop will give you all the knowledge and ideas you need to get started and all the strategies and proven methods you need to fast-track your way to making money online. Don't miss this opportunity! 
What is covered in this 1-Day Workshop?  
√ How to make money with Information Products
√ Membership Sites
√ Online Stores
√ Traffic
√ Social Media
√ Internet Marketing Consultancy
√ How to find a product/service to sell
√ Affiliate Marketing
√ Joint Ventures
√ Search Engine Optimisation (SEO)
You Will Also Discover …
√ The key steps to making money online
√ How to diversify your business, product or service
√ How to recognise hot markets for faster profits
√ How to stay ahead of your competition
√ Fulfilment services and their advantages
√ How to make money through affiliate marketing
√ Online stores
√ The best market research tools
√ Free traffic channels
√ How to start and make money from local business marketing
√ Case studies of money-making systems from Simon and his students
Meet some of Simon's students who have already become successful.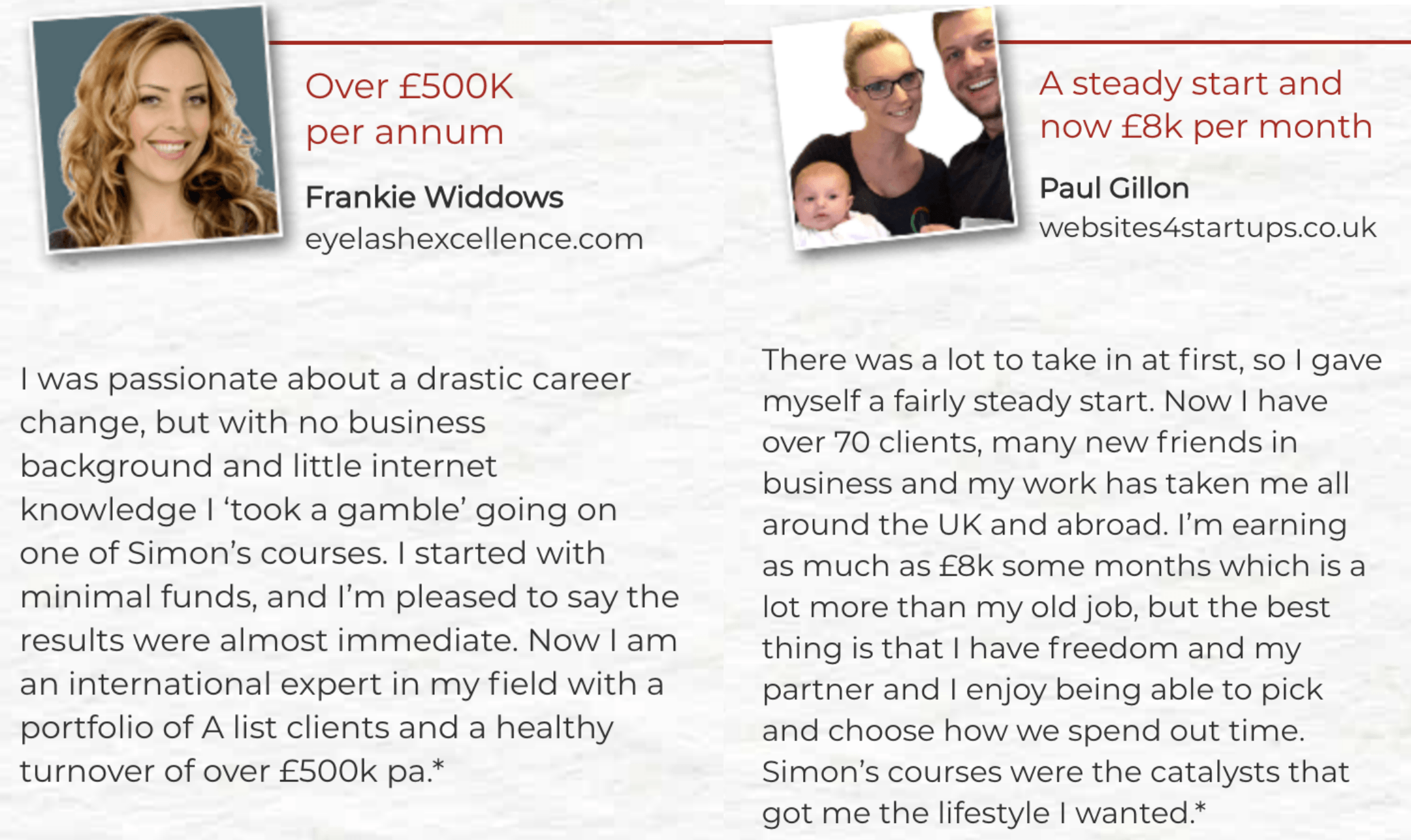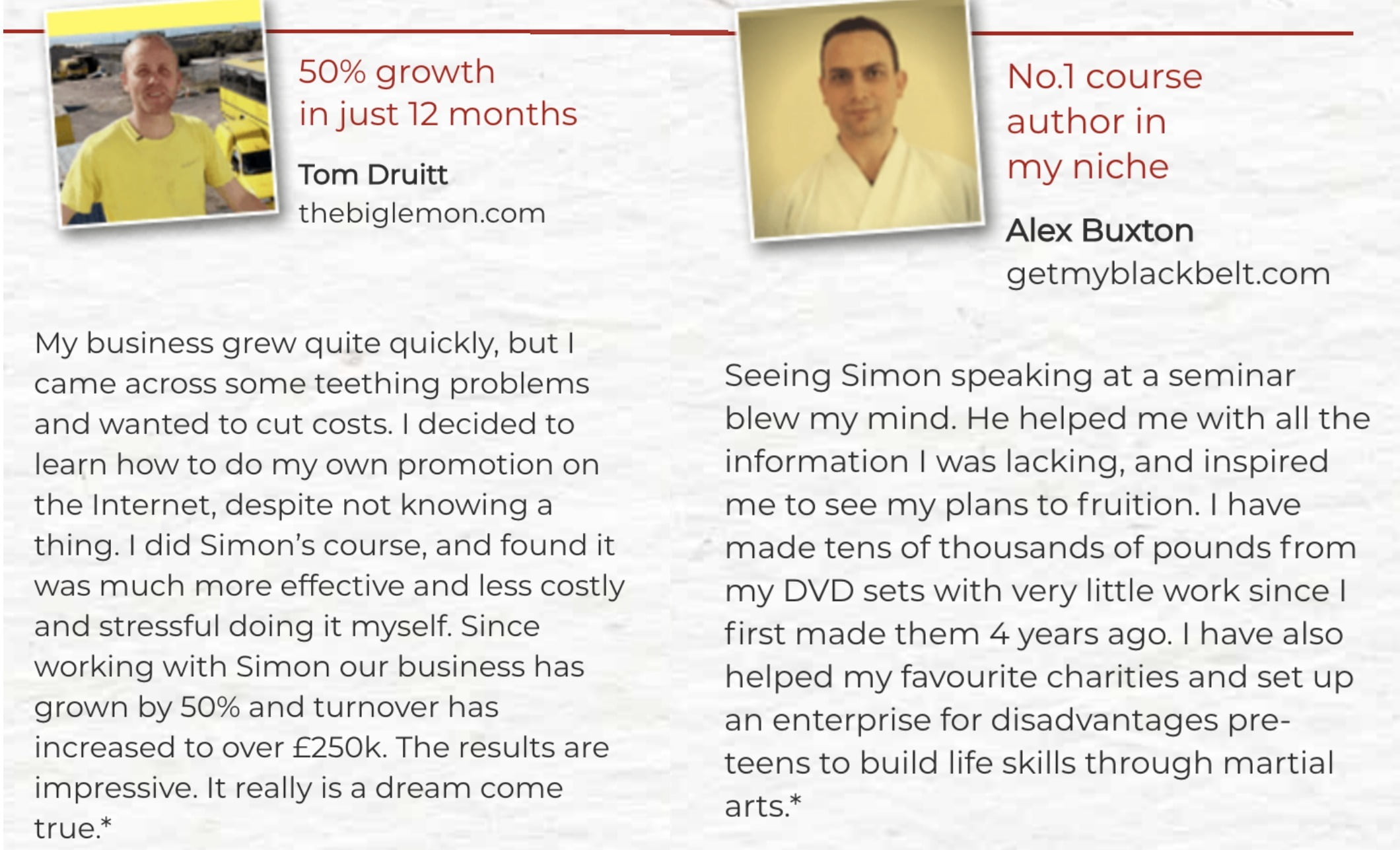 Who Is This Course For?
Anyone wanting to learn more about how to make money online

Existing business owners wanting to learn how to create a greater online presence

Existing business owners wanting to reach new audiences and increase profits

Start-up entrepreneurs

Experts wishing to increase their income
This is your opportunity to unlock the knowledge that has helped Simon and many others go from the corporate rat race to millionaire online business owner.
Take control of your future income. 
Book your place on this FREE 1-Day Internet Money Making Strategies Course Now.
Just click the 'Add to Basket' button on this page, enter your details on the next page and we will reserve your place for FREE today.  
Event date: September, 24th 
           Venue: Novotel, Heathrow London
            Running time: 10 am – 5 pm approx
      *** Please make sure you arrive at the venue by 9.30 am ***
      Novotel Heathrow, Cherry Lane,
West Drayton, UB7 9HJ.