Multimedia Marketing Course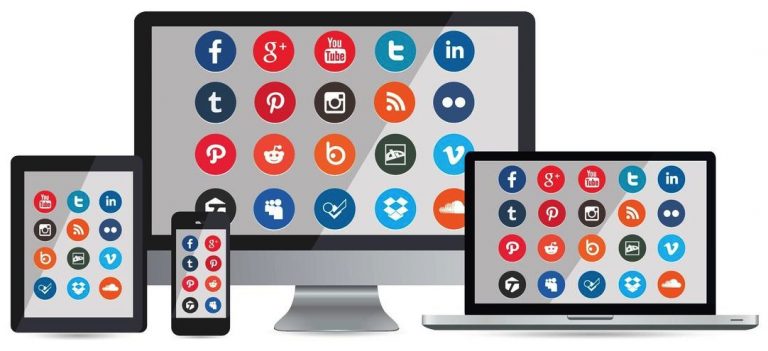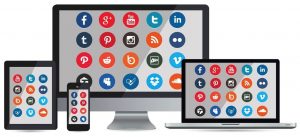 Learn How To Use Audio And Video to Differentiate Your Business And Dominate The Search Engines …
With more and more time being spent online watching video, sharing photos and listening to podcasts, you need to ensure you are properly taking advantage of these tools to effectively position you and your business in the market place.
These multimedia channels have created a new way of communicating with existing customers, improving customer experience as well as giving you the ability to reach a whole new audience.  This multimedia marketing online training course will teach you the essential audio & video skills that you need to set you ahead of your competition.
Just Some Of The Things You Will Learn In This Course:
How to dominate the search engines with video;

How to drive free traffic

How to create and build your brand online

How to create and repurpose your content for maximum results
Course Programme
Learn how to easily create professional videos in minutes, that you can use for yourself or sell as a premium service
Learn how to syndicate your videos and how to get maximum SEO results
Learn over 40 uses of audio & video online and why you need to be embracing it
Learn how to get the best from YouTube and learn the small differentiators that 95% of YouTube users don't know, but which have helped generate millions of views for my projects & clients
Learn techniques that nailed every single position on first 3 pages of Google
Learn about the new Google Adwords for YouTube facility
Learn about the best animation platforms and how you can easily create animated videos to help make a message go viral
Learn how to instantly find quality video content that you can use on your website for free, and how to easily put video on your website
Learn how to significantly increase your click through response & conversion rates
Learn the key software & principles of video editing
Learn how to create webinars and how to record them to share online
Learn how to do screen-capture recording and the multiple practical uses for this powerful medium
Learn how to record presentations with voiceovers and how you can create training videos, as well as grab content from the web
Learn how you can stream video LIVE around the world and how you can embed your live streaming on Facebook and your website
How to get  & use free 'autocue' prompter software
Find out where you can get video services of all kinds for a fraction of the traditional cost and leverage your time, money & resources
Learn about a killer new tool that will let you put call to actions and buy buttons under your videos at pre-determined timed points throughout your video
See how to send videos inside your emails – a huge growing area
Learn how to create web pages which include video without having a website or existing webpage
Learn about the best hosting platforms & the best membership site platforms for your videos
Learn how to record & edit audio – and be shown how to get audio editing software on your computer FOR FREE – and how to use it
Learn about powerful new apps which enable you to record & podcast from your  phone
Learn what podcasting is and how you can set up a podcast site for free and share your audio around the world on the most powerful platform
About Your Instructor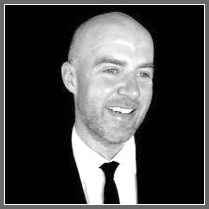 Ben Brophy is a published author, international speaker and coach. 
He is highly regarded in the multimedia industry, securing publishing deals with leading publishers, such as Hayhouse and Danny Rampling (pioneering ex-BBC Radio 1 broadcaster, DJ, producer).
In addition, he consults many business owners and individuals. The many YouTube channels he has set up for his clients are hugely successful in maximising their search engine optimisation through millions of views. He is a top internet marketing expert in his field.
---
Course Participant Feedback:
" Fantastic information from Ben Brophy, there's so many nuggets you can take away and implement and help take any business forward."  – Richard
" It's packed with ideas, great website content, but most of all ways you can take action to differentiate yourself."  – Brett
" It was very well delivered, great content, some great resources shared, so even for me there's been some great valuable tips that I've picked up. I highly recommend checking it out."  – Matt
---
Who Is This Course For?
Anyone who doesn't want to be left behind by those embracing the fastest growing trend online. This course is for those who understand the emerging importance of online audio & video and how they can easily and effectively be used for dozens of purposes including:
List building
Establishing yourself as an authority within your market
Selling your product / service
Driving FREE traffic to your website
SEO techniques to dominate the first page of Google
Building brand awareness
Building rapport with colleagues, prospects or customers
Training & education
Testimonials
Case studies
Presentations
Sales pages
Product reviews
Email video
Health & safety
Landing pages & micro sites
Social enterprise & fundraising
This is also ideal for those who want to be able to coach and charge others in these practices. Most importantly, this is for those who want to benefit from using audio and video to help put the all important human aspect to their website, business or proposition – which has typically been the missing piece in the internet jigsaw – and can make all the difference.
This Is A 

Service 

You Can Charge Big Prices For
Businesses of all shapes and sizes have noticed the impact video in particular is having online, it's ability to facilitate communication with customers, brand their social media profiles and of course influence their search engine rankings.
Offering multimedia production as a service to grow brand identity, visibility and reach is a service business owners are willing to pay top dollar for. So whether you want to learn how to use multimedia in your own business, or help other businesses grow, the financial benefit of learning these skills is huge.
Get Started With Your Multimedia Marketing Course Today
Online Course Investment: £197