Search Engine Optimisation Course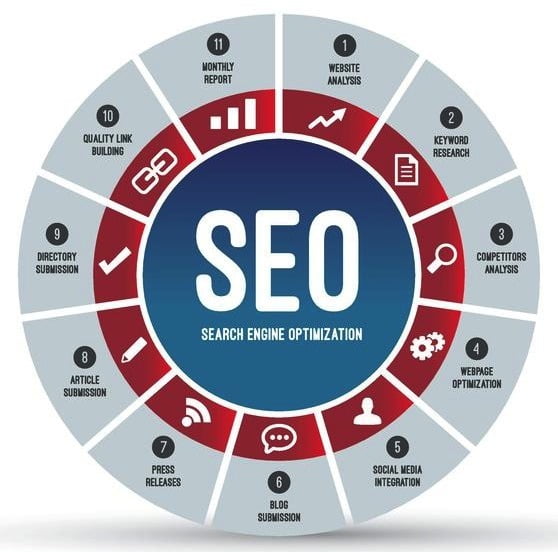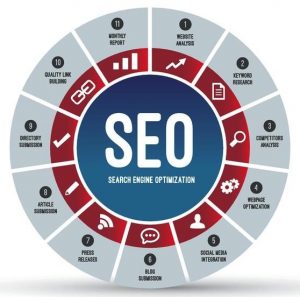 Discover How To Get Any Website To The Top Of Google, Flood It With Free Traffic & Explode Sales …
Presented by the UK's #1 Bestselling SEO Author, this comprehensive 1-day plain-English online course will show you exactly how to boost the ranking of any website. Watch as real life five and six-figure SEO campaigns are deconstructed for you to copy the formula for yourself!
Improve your own website's ranking                                    
Learn a skill that others will pay tens of thousands for
Attract free traffic for any business
Boost your credibility and authority
---
From The Desk Of Tim Cameron-Kitchen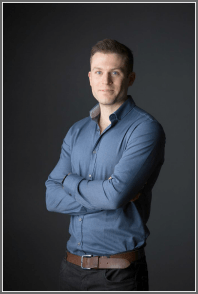 Europe's #1 Bestselling Digital Marketing Author, Owner of Exposure Ninja and SEO Expert Responsible for Boosting Ranking Of Hundreds Of Websites.
Whether you want to increase the visibility of your current website, drive free traffic to a new business or sell your service to others, this course will show you step-by-step how to rank any website – with no prior experience, technical skill or expensive tools required!
---
Dear Entrepreneur …
Ever wanted to learn exactly what it takes to get a website to the top of Google? 
What would that skill mean to you and what would you do with it? Would you start a new business knowing that you could flood it with free traffic?  Do you have an existing business that you would transform with all that free traffic? Or would you sell this information to other businesses and become a highly paid Search Engine Optimisation (SEO) consultant?
I have done all three and in this online course I'll show you the formula, my company, and my students have used to rank thousands of websites around the world.
Here Are Some Of The Things You'll Discover:
What being at the top of Google will mean for your business

The 3 'must haves' Google looks for on your website (clue: most people only focus on the last one)

How to take a brand new business from zero to total Google dominance in 6 months or less

The 'woodpecker' strategy that can get even a brand new business featured in national newspapers and live on BBC2 (you'll be amazed at what this does to your website's ranking!)

How to avoid Google penalties, and have them lifted if you've been hit in the past

The secret to identifying the hidden 'goldmine' Google keywords that most people pass by

How to deconstruct your competitors' SEO campaigns, ethically steal the best bits and exploit their weaknesses

Writing for ranking and profit: the keys to writing so that Google wants to rank you and your website visitors want to give you money

How to show up on the first page of Google using other people's websites

How to use Social Media to turbo charge your ranking 
Learn THE Most Profitable Skill Online!
Before the Internet, the key to a successful business was location. If you had a shop on a busy high street it was pretty hard to mess things up. More visitors meant more customers, more trade and more profit. But if your shop was hidden away in the backstreets, getting new customers was much harder.
Nowadays, thanks to Google, businesses like yours and mine no longer need to be found on a high street because Google has become the high street of the 21st Century – it's where people go to buy the things they need. And getting to the top of Google is the equivalent of plonking your website right in the middle of Oxford Street at Christmas time! There is no better place for any business to be found in 2016 than the first page of Google.
Take for example one of my clients, who is at the top of Google for the phrase "dentist London". Each of his competitors are paying as much as £1,000 per day to be seen in the Pay Per Click adverts on page 1.
Meanwhile my client's site is sitting pretty at the top and attracting more clicks free of charge than all the ads on the page… put together. This website is one of the case studies I'll be deconstructing for you in the course. Imagine knowing that you have a steady stream of visitors coming to your website eager to buy what you are selling. Without having to buy traffic, you can sit back and earn passive income – or start your next business!
You can charge 

BIG PRICES

 for this as a service
Businesses of all shapes and sizes have noticed the impact that Google has had. For any company that wants to grow, visibility on Google is usually their number 1 marketing priority. And that means they will pay top dollar for the honour of being found. If you are the person that can get them there, that means they will pay you top dollar!
Once you've learnt the formula to ranking your own website, you might decide that you want to offer this as a service to other businesses. This is what I did once I saw how powerful this formula is.
Remember that businesses pay high prices for this service: a typical SEO campaign using the formula I'll be sharing in the course earns me between £700 – £4,000 per client per month. Realistically you could manage single-handedly between 5 and 10 campaigns. But add in a few crucial outsourcers (and I'll show you who you need to hire if you choose to outsource it) and that increases to 30 campaigns! What would that sort of extra income mean to you?
So whether you want to grow your own business or help other businesses grow, the financial benefit of learning this formula is huge.
No Experience

 Or Special Software 

Required

!
One of the misconceptions about Search Engine Optimisation (SEO) is that you need to have lots of technical experience and special software to do it. This is totally untrue and I'll show you how to utilise free and very cheap tools to grow your ranking.
The course requires absolutely ZERO previous experience. I myself cannot code a website or do anything much more technical than use WordPress – and you won't need to either.
One of the recurring pieces of feedback I get from my books and trainings is that I explain things in an easy-to-follow and 'plain English way', designed for both beginners and experienced marketers to come away with a clear action plan and an understanding of the Step-By-Step process.
Whilst I'm the first to admit that I'm a total geek for this stuff, I'm also used to explaining and teaching it to employees, readers and course attendees. We'll be moving at a comfortable pace on the day so you don't need to worry about being left behind.
You Get To See Behind The Scenes Of Real Websites!
We'll also be using lots of case studies throughout the day because I find that helps to explain and illustrate important points clearly. Because I run an agency and we use this formula all day every day, the strategies I'll be showing you are not merely 'theory' or regurgitated advice from blogs and forums.
In fact, I largely avoid blogs and forums because the people that have time to post there generally don't spend much time 'in the field' so have limited experience. The benefit of having literally hundreds of case studies to draw from is that I can show you what it really takes to get a website ranked, and speak from honest personal experience.
I'm Going To Hand 

YOU 

The Same Step-By-Step Formula I Charge Companies 

£36,000/year Each To Implement
The formula I'll be teaching works for any website: from a local plumber to a global e-commerce site. I've worked on campaigns for companies as large as DHL, Investment Banks and even one of the Dragons from Dragon's Den! But I've also worked with startups, roofers, electricians and personal trainers. No matter what the business size, market or location, the strategies are always exactly the same.
Once you've been on the course, you'll find that you start to look at websites differently, spotting the opportunities for improvement. You'll be amazed when you see that large websites and small websites are often falling down in exactly the same areas!
And 

…You Don't Even Have To Do It Yourself!
I'll be honest – because they are so simple, some of the steps in the formula can get a little repetitive. Once you've seen how it works you might decide to free up some time and outsource the work to someone else. That's totally OK and I'll show you which bits to outsource, and to whom (clue: you can outsource practically all of it if you're willing to spend a few minutes showing someone what to do).
So once you know how to follow the step by step formula, you can hand this to other people to follow. You are then free to watch the website's ranking steadily increase (and take the credit when it does!).
Learn From The UK's Number 1 SEO Authority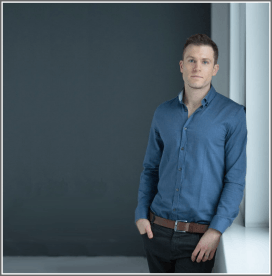 As the UK's bestselling digital marketing author, my books, training courses and services have helped literally tens of thousands of businesses improve their ranking. There are markets where every single website on the front page of Google has been a client or student of mine!
I've been promoting websites on Google since 2005. As a professional drummer, I used website ranking to promote my services. That went well so in 2010 I decided to help other musicians do the same. After teaching 3,000 drummers and guitarists how to get themselves to the top of Google, I started what became the UK's largest tradesman-only marketing company. 
I built and ranked in the region of 200 websites for plumbers, electricians, plasterers, gardeners, roofers, scaffolders and cleaners. I was featured in magazines and trade journals and became the go-to person in the UK for any tradesman that needed more business from the Internet.
But I began to notice that all the other 'experts' in the world of SEO were strangely reluctant to share their strategies. After reading one too many SEO books full of what not to do I decided to write ' How To Get To The Top Of Google ' sharing the exact strategies I used.
The book was a smash hit, hitting the bestseller charts in 2013 where it has stayed for the last 3 years. The book's success led me to set up an agency, Exposure Ninja, which I have since grown to 45 staff.
I say this not to boast, but to show you that:
a) I know what I'm talking about 
b) The strategies I want to show you work like gangbusters and 
c) I am passionate about sharing them with ambitious and hungry business owners. 
Receiving testimonials and reviews like the ones you see on Amazon for my book is an incredible feeling.
---
Some Book Reviews:
"I have definitely seen great results since I have been implementing the tips in the book, and have seen my site on the first page recently!!! I would have still been on page 10 had it not been for the guidance in this book, and the best thing is, it is written such that even someone with no knowledge of SEO can understand." 
– Daniel McClen, 11/4/2015
" I came across Tim's book whilst I was on holiday and read it front to back one day.  I found this book incredibly helpful and love the way he writes – it feels as though he's talking you through it rather than regurgitating a load of complicated jargon. I have already recommended this book to some friends and will continue to do so! Also, I emailed support with a question and got a reply on the same day – really helpful! " 
– Lauren Gilberthorpe,  8/7/2015
"  This was my first SEO book and the last: it is all crystal clear, non geek language and a very practical hands on approach that anyone can follow. I truly recommend this book if you want to take action now in your website as it lays out a reasonable plan to do the things needed to rank higher on google. Thank you Mr. Tim Kitchen for this one, I honestly recommend this book -you will read it in 2 or 3 days and have homework to do for weeks and results to be expected in months."   
– David Rio,  4/2/2016
---
So What's Next? The ' How To Get To The Top Of Google' Workshop
During this online course, I'm going to hand you the exact same step-by-step formula that I've used myself to rank hundreds of websites, and earn over £1.1 Million in the process. I promise that after studying the course you're going to leave with a clear understanding of exactly what to do to get any website to the top of Google, and a prioritised action plan to get results in whatever time you have available!
Who Is This Course For?
This course is perfect for you if you fall into ANY of the following categories:
Business Owner –  looking to increase the visibility of your website, attract more customers and increase your authority.
Budding Entrepreneur – looking for a proven way to start a new business and attract those all important first customers.
Interested In Providing SEO Services  – selling high-priced SEO services or consultancy to other businesses. Learn the exact strategies I and my company has used to generate over £1.2 million in sales of this exact formula.
So whomever you are and whatever your circumstances, this is the course you need to discover the proven strategies used to increase Google ranking and transform your income from the comfort of your own home.
How Much Does The Course Cost?
Less than the price of 1 month of Google Adwords ads!
Using these strategies:
My first ever freelance client bought a house as a direct result of his Google ranking!

 An 'ordinary joe' balustrade fitter who doesn't even answer his phone bagged £100,000 of enquiries in 3 months after I got him to the top of Google!

 One business owner and his wife are now supported full time, based solely on their ranking, within 9 months of starting their new business!

 We increased the turnover of the Daily Mail and Express Newspaper's largest print advertiser by 30%, within 3 months using this formula! This is worth more than £3 Million per year to them!

 You can earn £700-£4,000 per month, per client that you consult or serve.

 Ranking sites at the top of Google, in some markets, can bring in £3,000 worth of traffic per day, completely free of charge!
Copy My Formula & Explode Your Own Business 

Or


Create Residual Income Helping Others 
But Wait … To give you the 

Best 

Possible Start, You Will 

Also 

Receive the following bonuses … Absolutely Free !
Special Bonus #1: Expert Video Website and Marketing Review
One of Exposure Ninja's Marketing Ninjas will review your website and marketing in a 25-30 minute video, free of charge. You'll watch us unpick your competitors, give feedback on your website and suggest a prioritised action plan. It's the perfect supplement to the training course as it'll give you a clear indication of where your site is at, and what needs to be done to improve your ranking. This service is normally chargeable at £197+VAT
Special Bonus #2:  Copy of How To Get To The Top Of Google
Receive your copy of Europe's Bestselling SEO book. You'll also receive free lifetime updates to the book, keeping you on top of the latest strategies as we develop and discover new ways to boost ranking.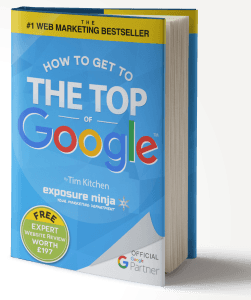 Online Course Investment: £197