From the desk of Simon Coulson – Internet Entrepreneur
>> Get My Complete System For Making Money Online
Absolutely FREE!
Why Should You Be Interested In This Course?
What you're getting is a fool-proof, step-by-step system that can and will change your life … if you follow it. 
It includes …videos, training manuals, exercises, case studies and more! 
I've done all the hard work… I've made all the mistakes… and I've figured out precisely what works, and what doesn't, so that YOU don't have to! 
All you have to do is watch the videos, read the training manuals then copy and apply the methods shown to you in this course. Believe me, that's all you need to do… 
The bottom line is that with this system at your fingertips, the ONLY way you can fail is if you quit. 
It is a proven system to show you how to make substantial amounts of money using the internet through the creation of a REAL, SUSTAINABLE and most importantly SIMPLE business model that you can profit from for many years to come. 
Remember once you learn this system you can simply repeat the process for as many products as you wish – and make money online, from home, even if you don't have a business idea right now. 
And for existing business owners, investing in this course means you no longer struggle to keep up with the changes in online marketing, no more guessing at what might work for you, it means you can learn step by step effective ways to use the internet to massively grow your business and profits.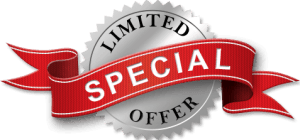 First Month FREE
I'm inviting you to take a look at the course online, FOR FREE FOR A WHOLE MONTH and then if you decide you like it, you carry on learning for just £19.95 a month. (If you decide its not for you, you can cancel at any time and IT WONT COST YOU A PENNY)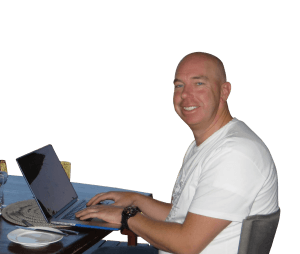 Be My Next Interpreneur
Remember – once you learn this system, you can simply repeat the process for as many products as you wish – and make money online, from home. You can become an internet enterpreneur – and be my next success story!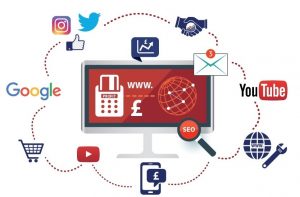 Simply Follow The Modules
Start NOW! There is no RISK – watch the videos, read the training manuals then copy and apply the methods shown to you in this course. That's all you need to do…
What's Included – How Does It Work?
This online course reveals the latest step by step techniques that YOU can copy to create your own online business … even if you don't have an idea for a business right now! 
If you're an existing business owner; this information can be used to optimise and fast track the growth of your business with tested and proven profitable strategies.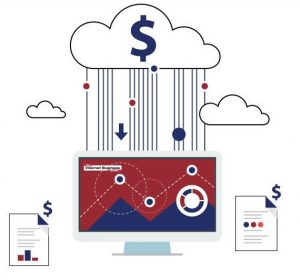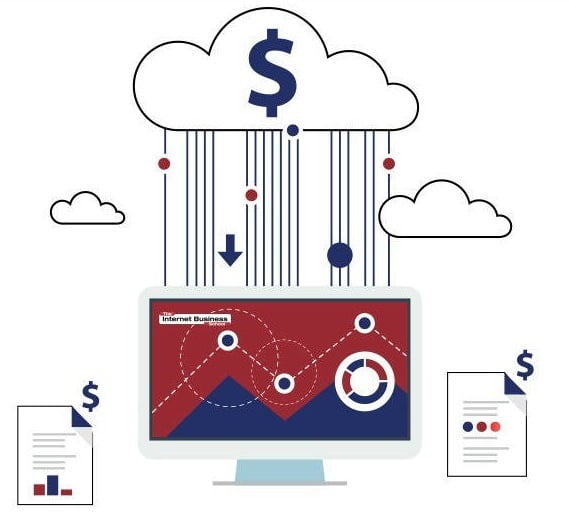 Ways To Make Money Online
In the very first module of Internet Marketing Profits, we will take a look at a number of ways you can make money online. We will explore the exact system I use to generate business ideas and how to test their profitability BEFORE you take the idea any further. We will also look at a number of case studies to show you just how it is to get results.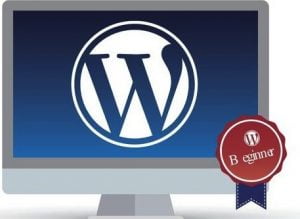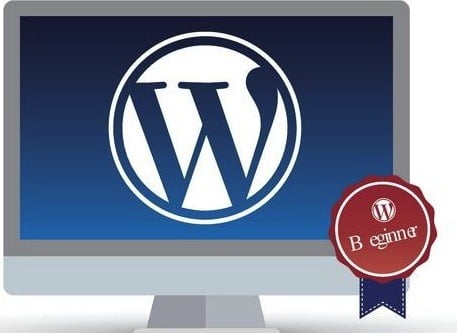 Making Websites
Once you take action on the first module you will have plenty of ideas for your online business, so the next obvious step is to learn how to set up these ideas online. In this module you will learn how to purchase your own domain names, website hosting and you will also learn how to easily set up your own website, step by step.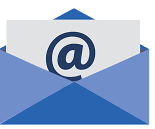 Email Marketing
In this module you will learn up to date strategies on how to generate new leads for your business and generate income from your emails. You will learn about tools to help you automate this process which will effectively result in your business being open 24/7 so you can make money even while you sleep!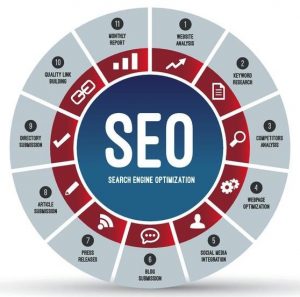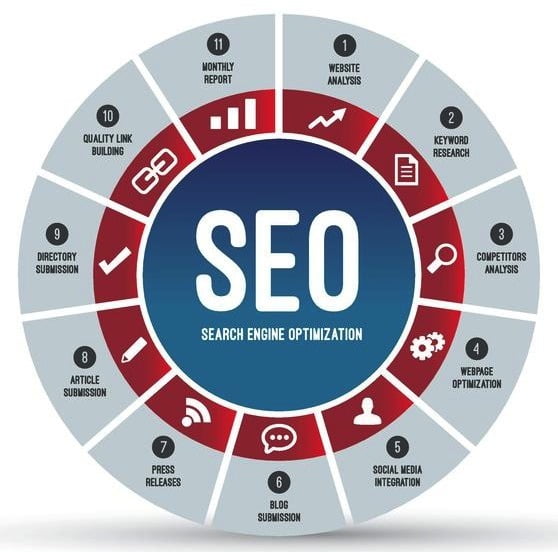 Search Engine Optimisation (SEO)
Search Engine Optimisation is a combination of strategies, and techniques applied to your website in order to have it ranked in the search engines and visible to potential customers. SEO is a very valuable skill to learn and can also be used to set up a profitable SEO agency offering these services to other business owners.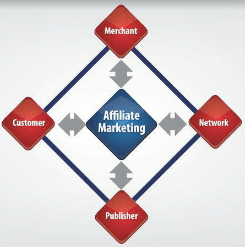 Affiliate Marketing
This module shows you different ways to make money without having your own products. YOU earn a commission by promoting other people's products or services, so you just find a product you like, learn how to promote it properly and take a commission for each sale you make using the techniques in this course.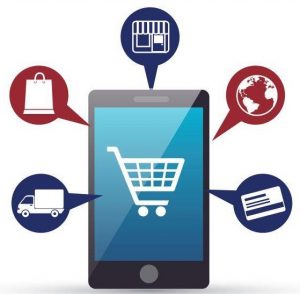 Online Stores
This module will show you how to maximise your profits from each and every customer, how to effectively persuade a customer to spend even more money with you, even potential customers who initially decide to abandon your site without completing the check out process.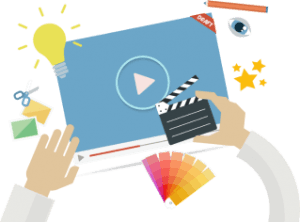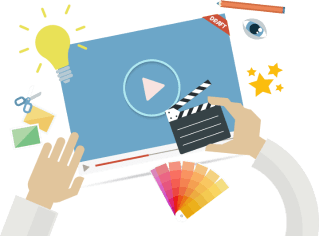 Video Basics: Editing & Creating Animation Type Videos
Video is now one of the most effective selling tools when it comes to online marketing. You will learn how to easily create and edit your own videos so you can stay ahead of your competition.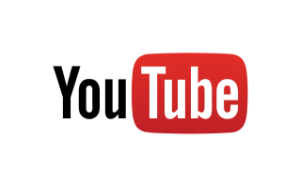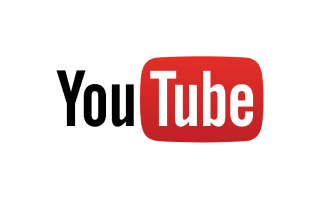 How To Market Your Business On You Tube
YouTube is an essential tool in your 'internet marketing toolbox'. In this module you will learn how to generate new leads for your business using simple videos as well as tips, strategies and best practices for effective YouTube marketing.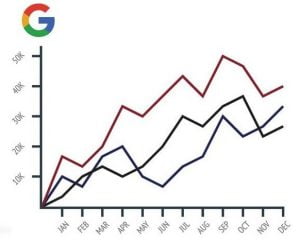 Google AdWords & Remarketing
This module will look at Google's paid advertising platform; a valuable tool to get instant exposure on Page 1 of Google. Learn how to create effective marketing campaigns to target your ideal customers as well as potential customers who previously expressed an interest in your products or services.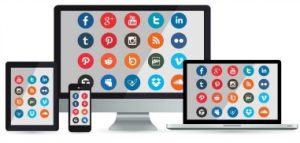 Social Media Marketing
People are now using social media to find products and services, and questions like "where is the best place to eat in … " or "can anyone recommend a dentist in …" are starting conversations that are converting to business and profits.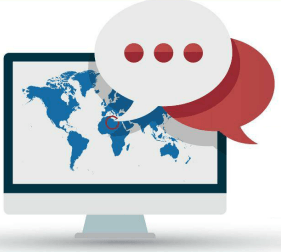 Local Business Marketing Consultancy
In this module we will explore the very lucrative opportunity represented by 'Local Business Marketing', where you will learn how to market any business online properly. This opens up a world of opportunity for you, where you would offer these marketing services to help busy local business owners to generate more leads, prospects and cash-flow into their businesses.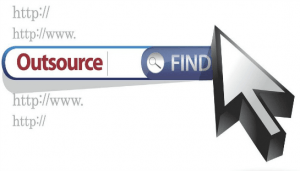 Outsourcing
Outsourcing is the key to scaling your business rapidly. You will be amazed at all the different elements of your business you can outsource. This module will show exactly how to find the right people and how to manage your team of outsourcers effectively using inexpensive and free tools.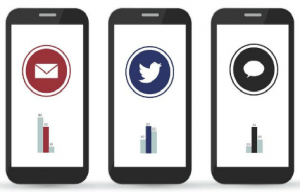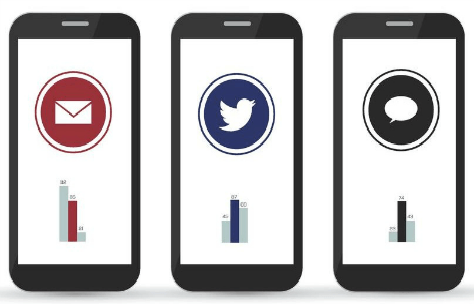 Mobile Marketing
The amount of time being spent online from mobile devices is increasing. This gives you an incredible opportunity to reach your ideal clients quickly. Most people have their mobile phone within arms reach now, so you need to learn how to engage a mobile audience effectively to optimise this opportunity.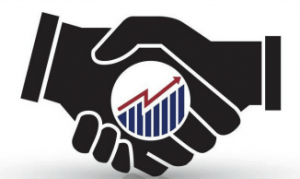 Joint Ventures
Learning how to 'joint venture' properly is a very valuable skill and one which can help you grow your business rapidly. Connecting with the right people, creating the right offer and reaching the right audience via other people's customer base can really explode your profits
In summary what you're getting is a fool-proof, step-by-step system that can and will change your life … if you follow it.
Courses like this range from £495 to £1995 … BUT … if you take action today, you can get immediate access to Module 1 of Internet Marketing Profits … PLUS … 2 additional training manuals for FREE … then Module 2 and subsequent modules cost only £19.95 per month!
AND … You Get To Try It Risk Free !  
Yes, You can try it for FREE for 30 days … then if you decide its not for you, cancel and you will never pay a penny.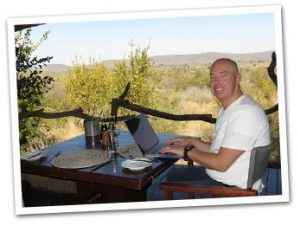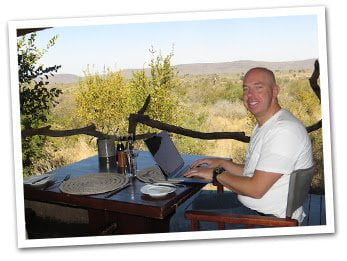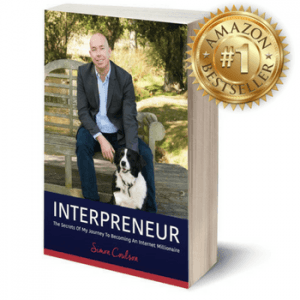 As featured in….. 
Student Success Stories
"Over £5 million turnover to date"
My friend Rick Munn, was my first student. Together we launched 'How To Become' – the UK's leading careers information and development website. Rick and his expert team continue to grow this award willing online business which helps those who want a career in the armed forces, police, fire or ambulance service – and many others.  how2become.com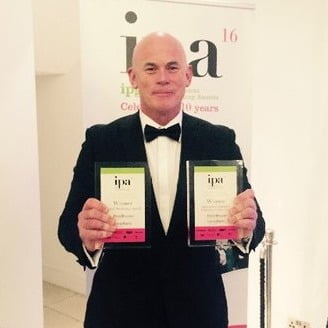 "Over £500K per annum"
I was passionate about a drastic career change, but with no business background and little internet knowledge I 'took a gamble' going on one of Simon's courses. I started with minimal funds, and I'm pleased to say the results were almost immediate. Now I am an international expert in my field with a portfolio of A list clients and a healthy turnover of over £500k pa.
Frankie Widdows – eyelashexcellence.com

"A Steady Start & Now £8k Per Month"
There was a lot to take in at first, so I gave myself a fairly steady start. Now I have over 70 clients, many new friends in business and my work has taken me all around the UK and abroad. I'm earning as much as £8k some months which is a lot more than my old job, but the best thing is that I have freedom and my partner and I enjoy being able to pick and choose how we spend out time. Simon's courses were the catalysts that got me the lifestyle I wanted.
Paul Gillon – websites4startups.co.uk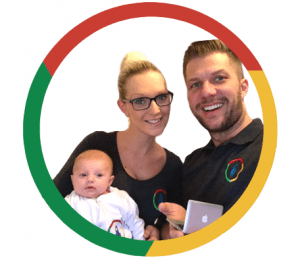 "50% Growth In Just 12 Months"
My business grew quite quickly, but I came across some teething problems and wanted to cut costs. I decided to learn how to do my own promotion on the Internet, despite not knowing a thing. I did Simon's course, and found it was much more effective and less costly and stressful doing it myself. Since working with Simon our business has grown by 50% and turnover has increased to over £250k. The results are impressive. It really is a dream come true.
Tom Druitt – thebiglemon.com
"Moved To The countryside & Upgraded My Cars - I Now Work As An Internet Marketing Speaker & Consultant"
I used to work in the music industry and in regional transport and since working with businesses on their internet marketing, I've moved from living a room in a shared house to a converted barn in a rural village and I've upgraded my car(s!). But it's more than that. These days I am free to choose my work, I am a speaker, and consultant, and author and I can also find the time in my week to help my local community.
Graham Alexander Lee – marketing1-0-1.com and author of 'The subconscious code'.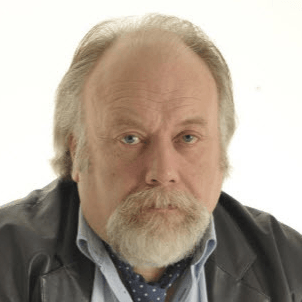 "From Start Up to 70 Staff With A £1million + Turnover in 4 Years"
I was a drummer, learning about internet marketing to promote myself and I really took to it. Successful books including an SEO best seller, followed. After enrolling on Simon's mentoring programme, I set up a digital media company to help ambitious businesess grow online through PPC, SEO, and social media. It's been fun and I haven't looked back.
Tim Kitchen – Exposure Ninja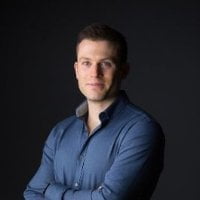 "Living The Dream In The Countryside"
I enjoyed working in the media but it meant I was away from home a lot. I put my skills as a journalist to work and flourished in local business marketing which I learned from Simon's workshop and rapidly built up my own portfolio of clients so I could leave my employment. I've also been able to help my partner grow his business. It's meant our family could move to Cumbria and undertake a renovation project. We've been able to create a dream lifestyle for a comparably low investment in Internet Business School's training courses.
Izzy Arrieta – littleredhorse.co.uk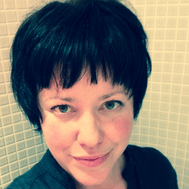 Now It's 

YOUR CHANCE

 To Copy Over 20 Of 


The Top Tricks, Tips & Tools I used

, To Help Me 

Generate More Than £20 Million In Online Sales

, So I Could:
Generate £millions From Home
Creating a series of homebased businesses enabled me to generate £millions from online sales. Information products from property abroad and bonsai trees, to plumbing, and yoga. 
The first £2 million were made from my spare bedroom and I packed them in sacks in the boot of my car!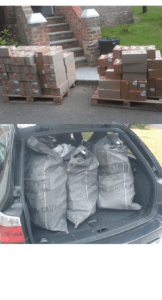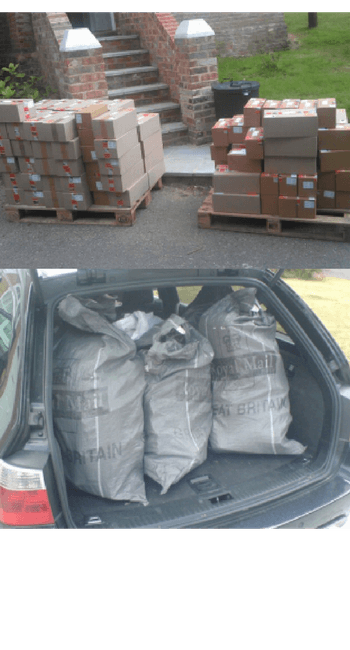 Launch A Business Related To My Passion For Music
Being an internet entrepreneur means I get to start up businesses based on my interests. 
The Songwriting Academy is just one example of how I turned my passion for music into a education and training company with muti-platinum songwriter and music producer Martin Sutton.
thesongwritingacademy.co.uk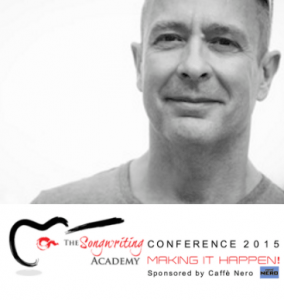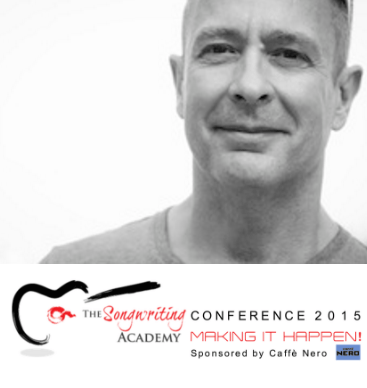 Drive My Dream Car
Because of my internet success, I got to take the Ferrari out on a track day at Silverstone and had the time of my life. It's about as close as I'll ever get to the boyhood dream of being a racing driver! It was certainly one to tick off the bucket list, and it even had a good resale value.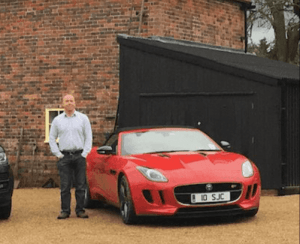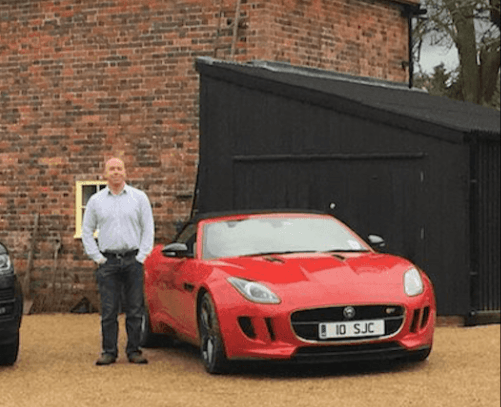 Purchase My Dream Property
When the 35 acre estate used for the ITV's hit 90's show 'The Darling Buds of May' – starring Catherine Zeta Jones and David Jason came up for sale – I bought and refurbished it. It is now a 5* luxury holiday village and wedding venue. I was able to invest my money in property because I built up multiple businesses on the internet across different niches.darlingbudsfarm.co.uk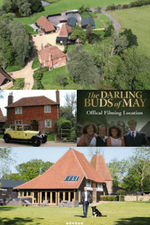 Gig With My Band At The O2 Arena
Speaking about internet marketing from the stage got me access to incredible venues. Thanks to my speaking career, I was able to take my band from gigging at local pubs to performing at the O2 Arena in London.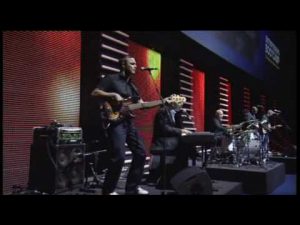 Spend Time On Necker Island
Thanks to the internet I got a chance to spend time with Richard Branson and discover evern more business growth strategies. I'm also able to share what I learned with my students at InternetBusinessSchool.com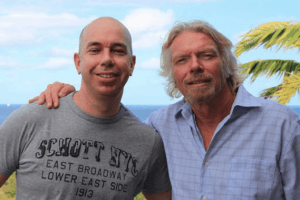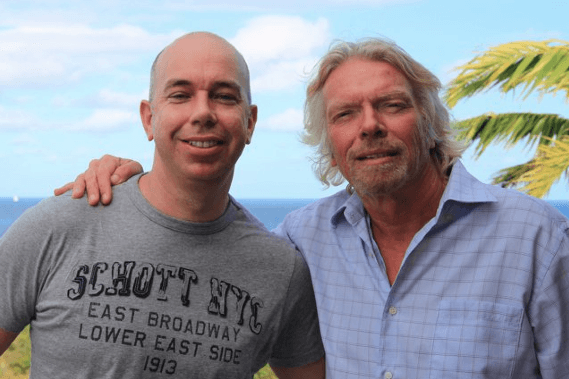 Share The Stage With Inspirational Figures
I've been invited to speak on stage with Peak Performance Coach Tony Robbins, former US President Bill Clinton, Motivational Public speaker Brian Tracy , Lord Sugar, Sir Richard Branson, Bob Proctor and many more……..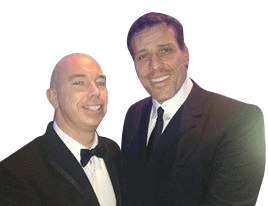 Speak To Audiences of Thousands Around The World
My online achievements means I get invited to speak in multi seat venues including the O2 Arena and Excel in London, and The Brighton Centre, in Sussex. I've also presented to audiences in Dubai, Slovenia, Johannesburg and Kuala Lumpur.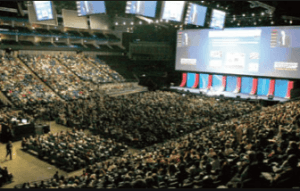 Learn Step by Step How to Create Or Grow Your Own Online Business with My 'Internet Marketing Profits' Course …