Instant Access to our AI Revolution 2023 in Depth Video Training Course
Course Overview
About Your Instructor
Introducing Our…
AI Revolution Training Course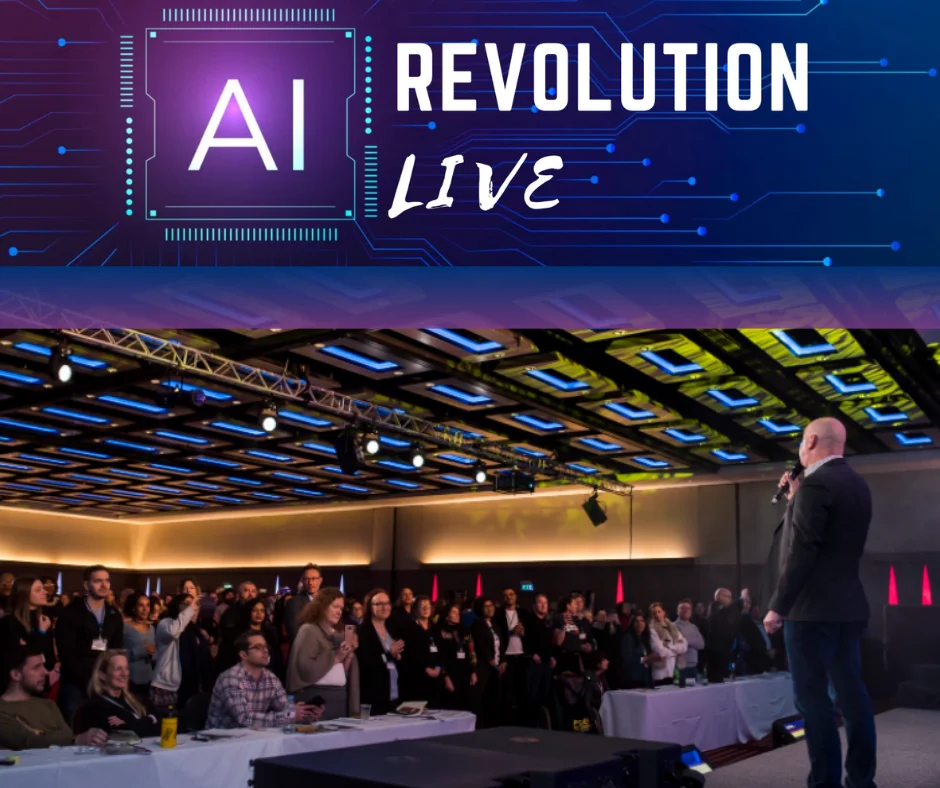 Hi, and thanks for taking the time to keep up-to-date with my latest training.
Simon Coulson here, Founder of the Internet Business School and veteran of the online world for the last 20 years. I've delivered keynote speeches on all things digital to 1000's of people at a time around the world and shared the stage with luminaries including Sir Richard Branson, Lord Alan Sugar, President Bill Clinton, Tony Robbins and many more. I've also built multiple 7 figure businesses and generated over £40M in online sales – so I like to think I know a thing or two about the digital world!
But in 20 years, I have NEVER seen a bigger, more radical shift in content creation methods and marketing.
The ChatGPT launch in Nov 2022 has turned the status quo upside down and inside out. An old-fashioned Gold Rush has begun as creators rush to take first-mover advantage and monetise the opportunity AI brings. The big players like Microsoft, Google, Apple and Meta are locked in a power battle and fighting for their corporate lives. Meanwhile governments, businesses big and small, and individuals like you and me are racing to try to keep up and figure out what it means for our future.
One thing I have learnt over the last 20 years is that when you see a wave coming it's best to jump on and see where it leads. And the AI Revolution is not any old wave – far from it- it's a colossal tidal wave heading our way and if you aren't prepared you could just get swept away.
So I took serious action and moved almost all of my investments into the AI sector, and the most important investment of all I have made is in my own training!
I went all-in and jumped on a plane to the USA to immerse myself in all things AI for 3 days at the world's foremost conference, rubbing shoulders with some of the world's top marketers.
And then I raced back to the UK to share with my subscribers all the LATEST things I've learnt, LIVE and in-person – BUT if you missed out on the LIVE training, this is your chance to be "in the room with me" from the comfort of your own home!.
After holding this exclusive training, hosted and taught live by me, you can now learn the latest tips, tricks and strategies for utilising AI to start, build and grow your business ALL FROM THE COMFORT OF YOUR HOME with the AI Revolution Live : Video Training Course!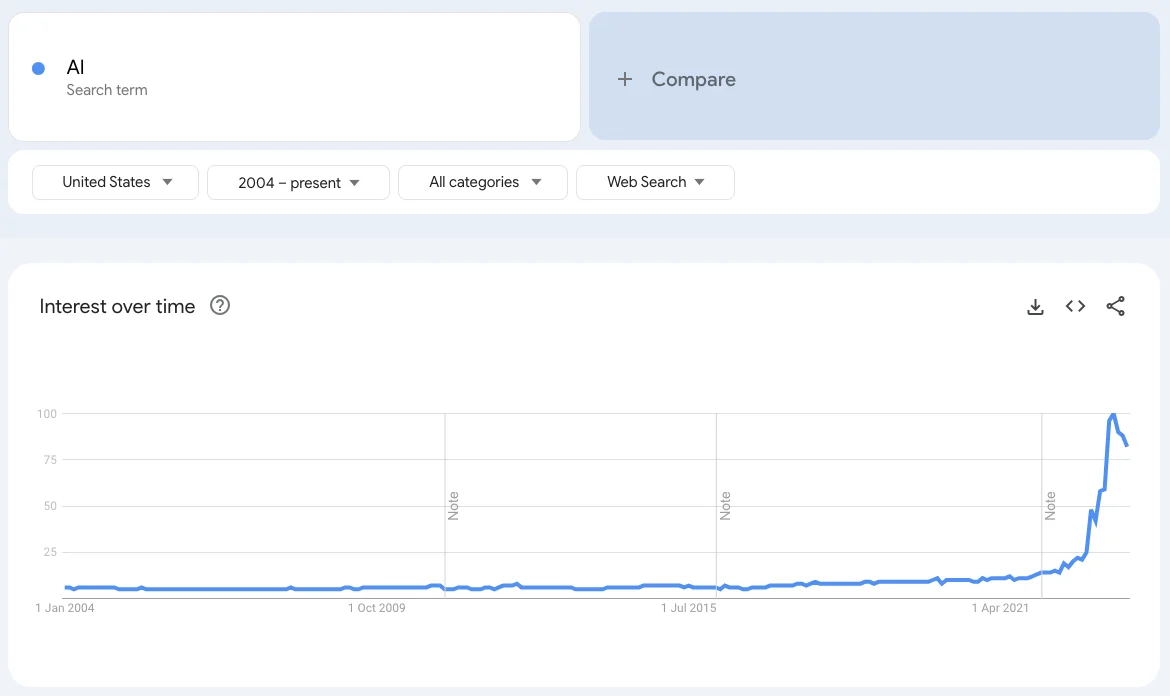 ---
Look at the growth of searches on AI – DON'T MISS THE BOAT
What you are going to be learning….

---
THAT'S RIGHT – at the event, I covered TEN AI BUSINESSES that you can start operating RIGHT NOW – opportunities that didn't exist just a few months ago!
I taught strategies including:
Social Media Content Creation  – You won't need a social media manager anymore, using the tools we show you.
AI Course Creation – How you can literally create a course on ANYTHING, FAST using AI tools.
AI Graphics and Video– How you can instantly create amazing graphics and videos for your web pages and social posts using AI, even create your own A.I art range!
AI Chatbots – Leveraging the power of AI to solve your customer's needs and sell for you on autopilot.
AI-Generated Art and Music – Because, well, I am a musician at heart
AI Marketing Consultancy – the world needs people to understand how to leverage all these new strategies and the money to be earned is huge.
AND MORE OF THE VERY LATEST TOP IDEAS FROM THE USA 
Here's what people who attended the training said afterwards
 Instant Access To AI Revolution 2023 In-Depth Video Training Course Plus These Bonuses…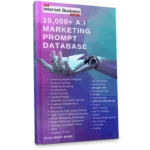 BONUS: 10,000 AI prompt Database
Access every AI prompt you will ever need to ensure you get the best out of AI platforms.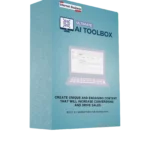 BONUS: Try out our Ultimate AI Toolbox
Access our NEW Ultimate AI Toolbox to access the power of ChatGPT with built-in Marketing Prompts to speed up your content creation BONUS: Full AI Tool Directory
Gain easy access to every tool, resource, reference and software we use that is mentioned and taught during AI Revolution Live and Video Training Course.
AI Revolution 2023
Video Training Course Plus Bonuses
£295+VAT
Secure Your Business Future in the AI Revolution!
Simon has generated over £35,000,000 online, with the first £2 million from his spare room at home.
Simon Coulson
Simon is one of the UK's leading Internet Marketers
Simon Coulson MBA climbed the corporate ladder with BT PLC for 14 years before quitting corporate life. He started a series of Internet businesses and is now one of the UK's leading Internet Marketers, having now built five 7-figure online businesses.
Simon has generated over £35,000,000 online, with the first £2 million from his spare room at home. Simon has made his fortune in a range of different Internet business models including information products, membership sites, online retail, online training and online transaction services.
Simon has also become an established public speaker on Internet Marketing and has spoken around the world to audiences of up to 7,000 including at the London o2 arena. After mentoring some friends to start their own successful Internet businesses, the first of which has now generated over £5 million alone, Simon decided to roll out a coaching program to a wider audience and launched the Internet Business School in 2007 and the organisation has trained 1,000's of entrepreneurs and created many successful online businesses.
He also has interests in property development, self-storage, holiday rentals, and a leading UK Songwriting school. In his spare time, he is an accomplished vocalist and musician and has released 3 albums with over 3 million streams on Spotify.
AI Revolution Training Course
AI Revolution Training Course