How To Become An Expert In Your Niche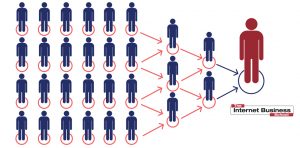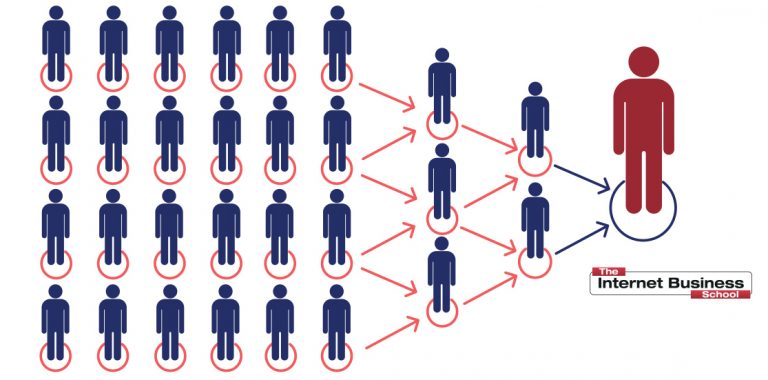 Learn How To Dominate Your Market, Position Yourself As An Industry Expert & Constantly Attract New Customers To Your Business …
Do you want to learn how to dominate your industry? Do you have a desire to be an expert in your niche? Would you like to learn how to get clients and customers coming to you in droves? 
Whether you're a coach, consultant, expert, or service professional, this highly educational and informative 1-day training course will give you a step-by-step action plan to take you through the different key stages you need to take to become an expert within your niche, sector or industry.
During the course, you will learn everything you need to know in order to become an expert within your niche or sector, enabling you to effectively dominate your market and have clients coming to you for help, coaching, training and/or services.
To become an EXPERT in your market, you need to follow a 7-stage process, all of which will be revealed during this intensive one-day training course.
Course Modules Overview
✓ Understanding what it takes to become an expert. (The KEY Stages you MUST follow)
✓ Defining your goals. (Setting a TIMEFRAME for achieving expert status)
✓ The 7 STAGES plan you need to follow in order to become an expert in your niche 
✓ The key qualities, attributes and traits of entrepreneurs who DOMINATE their market.
✓ CASE STUDIES on successful entrepreneurs who already dominate their market.
✓ Constructing your "EXPERT STATUS" plan – A walk-through of the plan you need to follow.
✓ Developing YOUR BRAND. (What your customers/clients will expect from you.)
✓ Maintaining CREDIBILITY – how to reaffirm your expert status by using other people.
✓ Developing "TRUST TRIGGERS". What these are and how to implement them in your business.
✓ Becoming a FEATURED EXPERT – what this means & how to get featured in your industry.
✓ Choosing your "platform" carefully – defining which platforms will work for you.
✓ Critical EXPOSURE training. What this is and how to gain mass exposure for your product, brand or service.
✓ Guest-Blogging for expert status exposure, and how to grow your list with free offers.
✓ The expert SALES FUNNEL – A description and tutorial on how to create your own sales funnel that will WORK!
✓ What's working RIGHT NOW for the current experts who dominate their market (In-depth analysis on what's working in 2018).
✓ Price-setting. How to confidently charge for what you're really worth.
✓ The tipping point! Achieving EXPERT STATUS and how to stay at the top of your game.
✓ The ONE key asset you need to have to accelerate your status as an expert.
✓ FAQ SESSION – At the end of the course, your tutor will allocate time to answer any questions you might have regarding becoming an expert.
You Will

ALSO

Learn …
How to develop a content marketing plan to take you and your business from unknown to EXPERT STATUS.
What To Expect During This Course:
Over 7 hours' worth of EXPERT tuition, tutorials, and advice on how to become an expert in your niche/industry.
The SECRET strategies that only the top EXPERTS are using right now to get the BEST clients and exposure.
How to attract clients/customers more easily.
How to get public speaking invitations, interviews, guest blog posts, media coverage and more!
Build trust (incredibly important if you want to be an expert).
Building a loyal following (great for repeat business, referrals, up-selling & cross-selling).
Become known as the go-to expert in your industry.
How to catapult yourself above the competition.
The steps you need to take to build a large online presence so it's easier for prospective clients to find you.
About Your Instructor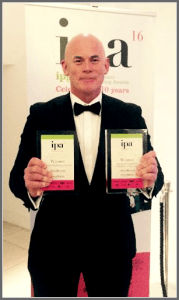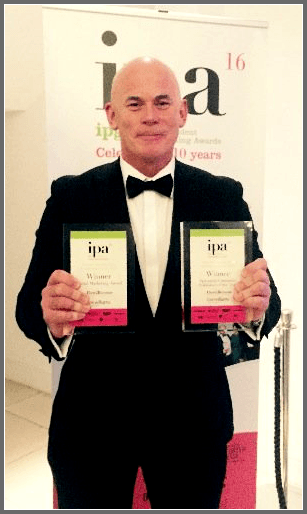 Richard McMunn, Founder of 'How 2 Become'. After a career in the Royal Navy and then the Fire Service working in training and recruitment, Rick started his own publishing business in 2005, launching a range of career guides, which were designed to help job seekers gain employment.
In 2017, Rick won the Specialist Consumer Online Publisher of the Year Award and the Nielsen Digital Marketing Award, too. The judges recognized him for his energetic publishing, brilliant ideas and highly pro-active marketing. Rick is an award-winning entrepreneur, a public speaker, and multiple No.1 best-selling author whilst making over £5 Million in the process. He has authored and self-published more than 150 books and is also the UK's leading book publishing coach to scores of aspiring authors in the UK.
The simple fact is, anyone can become efficient at what they do, the big question is, how determined are you to achieve EXPERT status and DOMINATE your market?
Don't miss this formidable live training event.
Thursday 19th of April, Kent  – £397
---

Live Event Details:
Course Venue: Darling Buds Farm, Tuesnoad Lane (off Pluckley Road), Bethersden, Kent TN26 3EQ
Course Duration: The course runs from 9.30 am to 4 pm approx. Please make sure you arrive at the course venue no later than 08:45hrs, registration opens at 8.30 am.
Accommodation:  is available on site if required, you can call reservations on – 01233 226222 www.darlingbudsfarm.co.uk
Refreshments: Teas and coffees will be supplied during the course. However, please ensure you bring a packed lunch with you on the day as there are no shops in the vicinity of the farm.