Learn Why Clubhouse is so Special & Why You Should Get involved!
What is Clubhouse? – Clubhouse is an audio-only social media app allowing casual drop-in talks between people from all over the world.
Those who can get inside will find a variety of topics being discussed in chat rooms, with people from all over hosting talks on subjects like music, film, culture, race, tech, and beauty.
According to its creators, "it's a place to meet with friends and with new people around the world—to tell stories, ask questions, debate, learn, and have impromptu conversations on thousands of different topics."
Get the Clubhouse Course Now & Be The First One To The Party!
What is Clubhouse?
Its the new FOMO (fear of missing out) inducing social media app thats taking over and is not open to the public yet!
Why should you get in NOW?
Imagine if you had a chance to get into Facebook or Instagram before it went public? This is the BIGGER!!
The Clubhouse Course
This clubhouse course will guide you step by step on how to get in NOW and monetise it instantly!
Topics you can discover on Clubhouse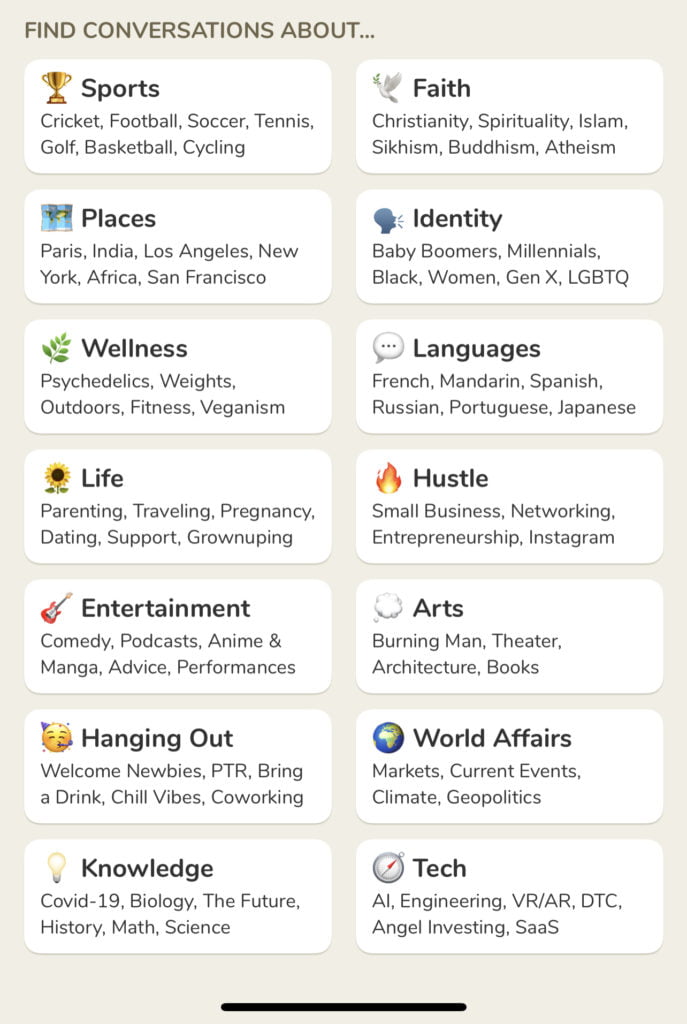 "Gary Henderson grew to over 10,000 followers in less than 2 weeks"
"Rob went from 0 – 15,483 followers in 3 weeks"
"Lauren skyrocketed to 12,310 followers and over £100,000 in just 1 week"
Nick James, Rob Moore, Simon Coulson, Shaa Wasmund, Mat Wilson, Ryan Pinnick, Jon Penberthy are already on here! When will you be joining?
You can be in the same room as some of these big names…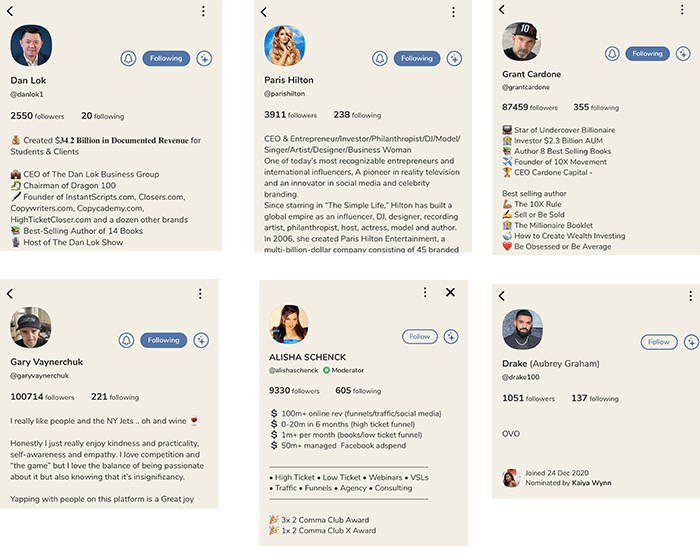 "Clubhouse Is The New FOMO-Inducing Social App To Know" – Vogue Magazine
Imagine speaking to Grant Cardone, Paris Hilton and connecting with other huge names to grow your business?
We have created a comprehensive course on this brand new platform 21 Video Training Modules
"I made over £135K in a week and on course over £1M in 3 months" Ed Smith
"£100k in just 3 days already!!" – Lauren Tickner
The Drop In Audio Social Media App
The new platform that lets people chat in real time, share stories, collaborate, and bounce ideas off of each other using their voice without the need for a lot of other equipment. Join over 600,000 users before its opened to the public. Currently only on IOS Apple but Android coming soon.  
Course Modules
Lesson 1 – What is Clubhouse?
Lesson 2 – Why is it so special?
Lesson 3 – Visual Overview                
Lesson 4 – What is a Clubhouse speaker?                      
Lesson 5 – What is a Clubhouse moderator?                 
Lesson 6- Who is on Clubhouse?                     
Lesson 7 – How can I get invited?                     
Lesson 8 – Secret Invite Hack                            
Lesson 9 – Live Overview                  
Lesson 10 – Entering a room                             
Lesson 11 – Creating your winning profile                     
Lesson 12 – Hallways, Stages and Clubs                           
Lesson 13 – Etiquette                         
Lesson 14 – Joining as a speaker                      
Lesson 15 – Searching for rooms                     
Lesson 16 – What is the best time of day for joining rooms?                      
Lesson 17 – Asking a question                          
Lesson 18 – Setting preferences                      
Lesson 19 – Joint Ventures with the big guns                 
Lesson 20 – Instagram DM Script                      
Lesson 21 – Clone yourself and your content
Lesson 22 – Business, Monetisation & 100k Blueprint