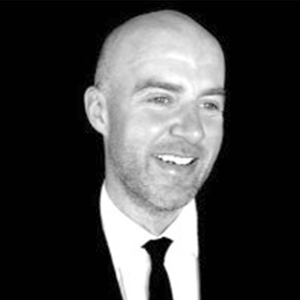 Promotional Video Specialist, Ben can assist you with your Multimedia Marketing efforts, including Youtube marketing, Audio / Video creation, and optimisation.

Having initially trained under Simon, he applied and developed what he learned and honed his skills, creating products, websites & online services.
As a result of his experience and results he has gone on to speak at all of Simon's coaching events being an industry respected online audio & video specialist, run his own specialist workshops, secured publishing deals, become a published author both online & offline (in written, audio, video & DVD format). He's helped 1000′s of people increase their web presence & video SEO rankings.

Areas Ben Can Assist You With Include:
Online Video SEO (Search Engine Optimisation – with the rapid rise in video internet traffic,  you need to be able to dominate YouTube (the world's 3rd most visited website) for your keywords

Doing or showing you how to create screen-capture video tutorials

How to use audio editing software, do audio recording (eg interviews & podcasts(


How to create Podcast sites

How to create, edit & syndicate video content

How to create and deliver an ebook (and a proven system to help get published)

How to create a WordPress Website from scratch: domains, hosting, site creation and development

Membership website creation (& how to deliver video, audio &/or written content)

How to outsource and get best value work providers doing work for you at competitive rates

Speaking, coaching & workshops on any combination of the above for any number of people

 

---
"Thank you for the session – brilliant! 
I can't thank Ben enough for the information he imparted during our phone call. He shared resources with me that I never knew existed and gave me amazing ideas to move my business forward. Ben is the ultimate professional and exceptionally knowledgable on all things online marketing. He's both encouraging and practical with his advice, and it's very evident he wants you to succeed.  I'm so excited about putting his suggestions into action. My next steps are now crystal clear and that's exactly what I needed.  Thank you Ben!"  Sonia Feb 2019
---
"Ben is an expert in his field – he is extremely generous in sharing all his vast knowledge, experience and expertise. Whether you want to grow your business and need help with the minefield of all the different strategies, platforms, getting your self known, producing videos and audios or –  all the other things you know you need to do and all the things you don't know, you don't  know….well Ben knows! 
He is an excellent coach and has an amazing ability to get you moving forward in your business by concentrating on what you really need to do right now as well as understanding the bigger picture. He helps you to grow into your potential. He will show you, explain it and you end up being able to do it and do it well! All down to his calm professionalism. He has so many strengths and this he passes on to us, his customers. 
I owe Ben a lot and I am very grateful for the increase in my confidence and expertise which is now bringing me the success I am after. I highly recommend you seek Ben's invaluable coaching services if you are serious about improving your business and soon! Thank you Ben."
Angie Vaughan – Jan 2019
---
I just wanted to say thank you for all your help yesterday.
It is very hard to keep the motivation going without feedback and the 1 to 1 session with you was great not only because of your knowledge on internet marketing but also for your enthusiasm you bring to our discussion. The support and knowledge you shared with me yesterday I am sure will help me succeed in my new project. Thanks again and I look forward to showing you what I have implemented as a result of our meeting next time. 
Many thanks, John . March 2019
Private Coaching with Ben
Private Coaching with Ben