Private Coaching with Ben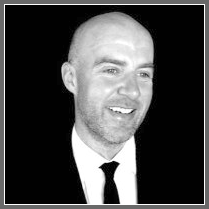 Promotional Video Specialist, Ben can assist you with your Multimedia Marketing efforts, including Youtube marketing, Audio / Video creation, and optimisation.

Having initially trained under Simon, he applied and developed what he learned and honed his skills, creating products, websites & online services.
As a result of his experience and results he has gone on to speak at all of Simon's coaching events being an industry respected online audio & video specialist, run his own specialist workshops, secured publishing deals, become a published author both online & offline (in written, audio, video & DVD format). He's helped 1000′s of people increase their web presence & video SEO rankings.

Areas Ben Can Assist You With Include:
Online Video SEO (Search Engine Optimisation – with the rapid rise in video internet traffic,  you need to be able to dominate YouTube (the world's 3rd most visited website) for your keywords

Doing or showing you how to create screen-capture video tutorials

How to use audio editing software, do audio recording (eg interviews & podcasts(


How to create Podcast sites

How to create, edit & syndicate video content

How to create and deliver an ebook (and a proven system to help get published)

How to create a WordPress Website from scratch: domains, hosting, site creation and development

Membership website creation (& how to deliver video, audio &/or written content)

How to outsource and get best value work providers doing work for you at competitive rates

Speaking, coaching & workshops on any combination of the above for any number of people