A Comprehensive Course Which Will Set You Up With a Simple Plan to Grow a Profitable Online Business Using Social Media.
Course Overview
About Your Instructor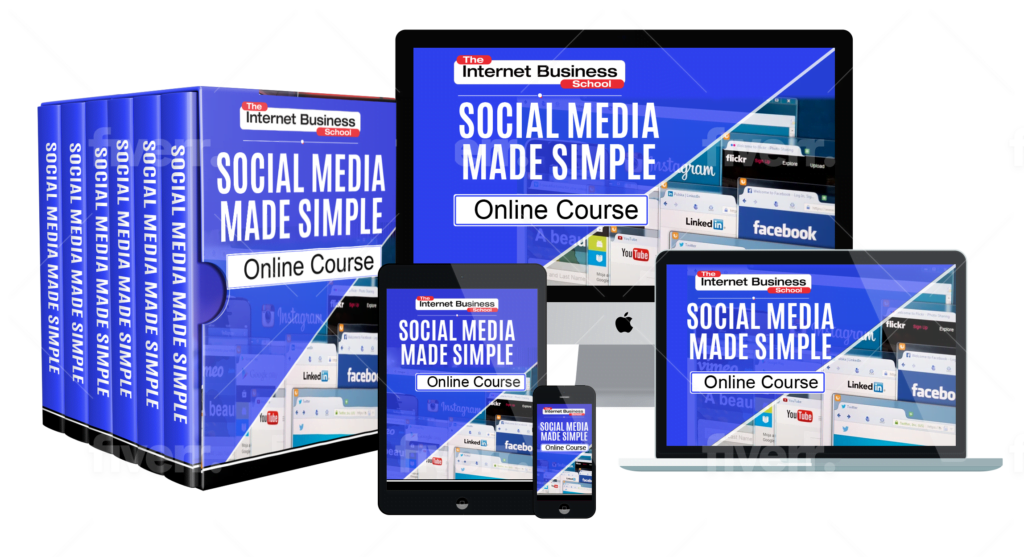 This brand new course has been created by our trainer Claire Perry-Louise and will demystify social media for you. The course helps you understand how you can use social media to start or grow a business in just a few minutes each day. The course will give you a thorough understanding of how to use the different platforms, which is right for you and learn specific strategies for growing and engaging a following on them.
COURSE CONTENTS
Why use Social Media
Social Media for Branding, Promotion, Community, Profile Building, Relationships, Connection
3 Essential Elements of Social Media – Content, Conversation and Engagement
Audit your current Social presence
Plan objectives
Choosing the best platform
Competitor Analysis
Setting Goals
Social Analytics – clicks, reach and engagement 
Choosing your Platform
Instagram
Facebook
Twitter
Linked In
Pinterest 
YouTube
Snapchat
TikTok
Clubhouse
Types of content: long-form, short-form, stories, images 
Calendars and Scheduling
Social Media scheduling tools
How to create social graphics for FREE
How to monitor your brand online  for FREE 
How to MASSIVELY grow your following
Lead Magnets
Collaborations
WHAT YOU WILL LEARN IN THIS COURSE
What social media marketing is

How to develop a  clear and effective strategy that talks directly to your ideal clients.

How to implement a social media strategy and how 

to develop a brand

Understand analytics, where to find them and what you need to be looking for

Understand the difference between advertising and marketing

Understand all the pros and cons of the social media platforms.

How to create content that speaks to your audience.

How often you need to post content.

How to grow an audience on social media of your perfect customers
Doing any work with Claire is amazing, I highly recommend it, she is one of the big reasons I am still here doing what I am doing. So much to learn from her, she is super honest which I love and real, so no bs, no snake oil, she learns from the best in the world, so we get the most up to date info and learnings.
@Stephanie Chivers
​Claire is tenacious, focussed, friendly, ethical and funny and I wouldn't hesitate to recommend learning from her. I know you will learn a lot from this course.
Simon Coulson, Founder of the Internet Business School
YOU'LL 
LOVE
 THIS COURSE, WE 
GUARANTEE IT
This course comes with a 
FULL 14 DAY MONEY BACK GUARANTEE
 – 100% satisfaction guaranteed

Claire has also been recognised by Facebook as an elite community builder
Claire Perry-Louise
Entrepreneur, Coach and Community Consultant
Claire is an Entrepreneur, Coach and Community Consultant. She has trained  CEO's , Business Leaders and Entrepreneurs. Claire has also worked as a workshop facilitator, speaker and consultant. She is also an Amazon best selling author on Membership Sites.