Learn my proven, unique step by step method for creating and scaling your very own online coaching business today.
Course Overview
About Your Instructor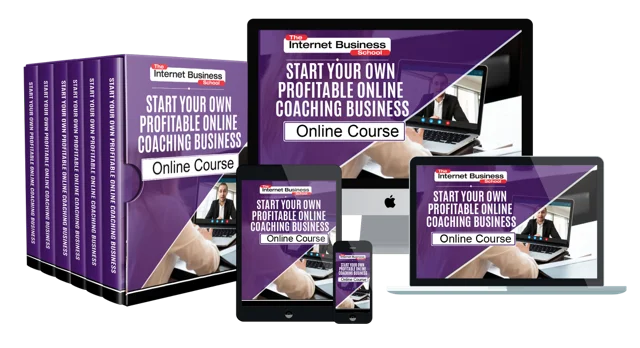 Dear Small Business Owner,
Have you ever found yourself sitting at your desk after working a 12 hour day and still wondering where that next client is coming from?
Are you struggling to find a way to stand out amongst the noise and crowded marketplace you are in?
Do you want to use your expertise, experiences and story to help people, but just aren't sure how to do it?
Do you want to live life on your own terms, working the hours YOU choose and still have a profitable, scalable online business? 
If so, you might want to read on…
ONLINE COACHING IS A MULTI-BILLION DOLLAR INDUSTRY
It's no secret that the coaching sector is now a multi-billion dollar industry, and everyday more and more entrepreneurs have started to find their fortunes in this space. 
This is because today you don't need a swanky office, or large event venue to run highly profitable coaching programs.
Now you can do it from the comfort of your own living room!
COVID-19, and the integration of technology into almost every part of our life has completely changed the game for coaching businesses around the world, and building a successful online coaching business has never been easier, and cheaper than it is today.
Today, online coaching has become the new norm for both coaches and their clients, and now that we have all had a taste of just how easy it can be, there is no going back.
Since COVID-19 hit the world, there has been a 57% increase in online coaching as new, and previously face-to-face coaching businesses have started to see the untold benefits of delivering their services in a highly profitable, online model.
In fact, customers now EXPECT most coaching businesses to offer at least some kind of online service. 
And this presents a HUGE opportunity for passionate business owners like you.
The Start Your Own Profitable Online Coaching Business course is going to teach you everything you need to know about leveraging your unique experiences to create a highly successful, scalable online coaching business of your own. 
The thing is, most of us know we have a message you want to share with the world. 
Most of us want to be able to help others, we just can't seem to find the time in our busy lives.
But imagine getting PAID to share that message every single day.
Imagine using your knowledge and unique ability to help countless people around the world, from the comfort of your own home.
Imagine being able to make a positive impact in people's lives, whilst earning a steady, predictable income that lets you live life on your own terms?
How would that feel? What kind of life would you live?
As of 2019, the coaching industry was worth over $15 Billion in the US alone. 
No wonder why thousands of small business owners have started scrambling to set up their own online coaching businesses. 
But many of these businesses never even see the light of day, and those that do are only ever able to do it part time. 
Why?
Because although their intentions are good, they don't know how to generate enough income from their online coaching business to sustain themselves and their families.
This is the exact reason I created Start Your Own Profitable Online Coaching Business.

Hi, I'm Claire Perry-Louise, entrepreneur, speaker, author and established thought leader on community in business. I have been coaching for the Internet Business School for the last 8 years, specialising in building highly profitable businesses using community building tools including Facebook groups, membership sites, podcasts and email marketing.
I absolutely LOVE online coaching and the opportunities it can create for those who are prepared to do a little work to learn how.
In the 8 years I have been teaching others to build their own online coaching businesses, I noticed one, very important lesson. 
Just because it's easy to set up an online coaching business it doesn't mean it's going to be PROFITABLE.
As a result, a lot of people dive straight into this world without the proper tools and strategies and end up disappointed about the results they generate.
Think about the California Gold rush of the late 1800s.
Just because there was a TON of gold to be found, if you went out unprepared, and with the wrong equipment your chances of striking the motherload were nothing more than a fantasy.
But if you knew where to look, and had the right tools for the job, your chances of earning that fortune skyrocketed. 
It's the same today as it was back in the 19th century. Today people are paying billions of dollars every year to coaches across a vast range of sectors, who know how to leverage their unique expertise, and deliver it in an online model. 
The question is, do you want to learn how to do the same?
I want to give you everything I have learnt over the last X years about creating profitable online coaching businesses, and teach you how to use the tools to help you strike gold in the world of online coaching so you no longer have to:
Worry about where your businesses next pay check is coming from

Struggle to compete with other coaching businesses on your niche

Work 12 hour days with no time for family and friends 

Work with clients who waste your time

Hire out an expensive office or venue

Feel like your message isn't being heard 

Feel like you can be making more of a difference within your community
The thing is, it doesn't matter what sector you are in, anyone today can set up and create their own highly profitable online coaching business, it just takes a little bit of commitment to put what I'm going to teach you into action.

Here's what you can expect to learn by following my easy, step by step Start Your Own Profitable Online Coaching Business:
MODULE #1 START YOUR OWN COACHING BUSINESS
Why Start a Coaching Business: Why are so many coaches today moving to an online platform, and what are some of the major opportunities to be had from this exciting new business model. 
Developing a Successful Online Coach Mindset: Being successful in anything is all about having the right mindset. In this section we are going to help you develop the right kind of mindset to learn, implement and ultimately become a confident, successful online coach. Your going to learn how to:
Set and achieve goals 

Become an expert solution provider

Be disciplined and organised when running your business
Essential Steps for a Successful Online Coaching Business: Every successful online coaching business starts off with a few, simple steps that you can get started with today. Learn these, and you will have laid a solid foundation for your online coaching business to thrive. We will be covering fundamental things such as:
How to identify your target market

Standing out from the competition

How to price your courses in the right way

The basics of scaling up your business
MODULE #2 THE PRACTICAL STEPS TO SUCCESS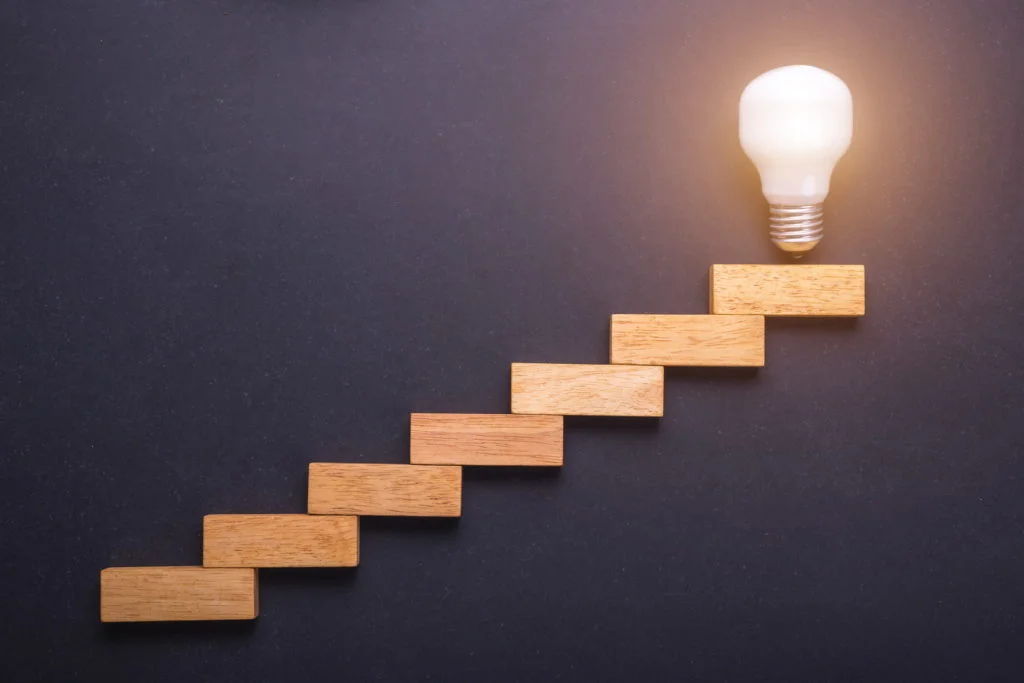 How to Deliver Coaching Effectively: Learn some of the most effective ways to confidently deliver your expert content so that it's educational, inspiring and engaging to your clients. In this section you are going to learn:
How to prepare your coaching sessions 

Coaching with empathy 

How to add accountability 
Setting Up a Website for Your Online Coaching Business: Having a clear, professional looking website is going to add a huge amount of credibility to you as a coach, and help streamline your delivery process so you can be free to focus on coaching. Your going to learn everything about:
Choosing a domain name and getting web hosting

How to use WordPress and pick a perfect theme 

How to create essential pages and fill them with attention grabbing content live videos

How to create an email opt in page 

How to create a logo
Best Platforms & Tools for Online Coaching: Discover how to master some of the easiest and most efficient online tools available for online coaches today. These are the very same tools I have used for years to build incredibly successful online courses which I will break down for you in this easy to follow, step by step lesson
Getting Clients for your Online Coaching Business: Most online coaching businesses fail for one simple reason – they fail to get enough clients. This section of the course is going to show you how to ensure a steady stream of high paying clients coming through so your business can thrive for years to come. We will be covering:
How to leverage the power of social media to win big clients

Running and testing social media ads for your courses

Using email marketing 

Creating and running webinars
…and much more
MODULE #3 CREATING YOUR OFFERING
Choosing Your Online Coaching Service (Different Types of Online Coaching Services You Can Provide): Picking the right kind of coaching service you want to provide is a vital part of any successful online coach. This section is going to cover what kinds of services are available, and what works best for you. You will be learning:
One to many live coaching online

One to one coaching online 

How to create video training courses

Building a membership site

How to use tools like Calendly, Satori and Nudge Coach
Successful Online Coach Best Practices: The most successful online coaches in the world are successful because they follow a set of practices that set them above the rest. Discover the secrets of the pros in this section as we uncover some advanced tactics on thing like
Planning out your business for the long term

Winning clients 

Delivering elite level coaching 
…and more

These 3 modules are broken down in simple, easy to follow videos that have already helped many online coaches skyrocket their business. 
All you have to do is hit play, and follow each step and you can join their ranks too.
However, in order for this to work I need your COMMITMENT. None of this will make a shred of difference to your life if you do nothing with what I'm teaching you. 
But if you are the type of business owner that is ready to learn AND implement what you learn, I guarantee you this course will change your business forever. 
I'm so confident in this, that I'm going to GUARANTEE this course for you with my 30 day money back guarantee. 
That's right.
Come and learn from the Start Your Own Profitable Online Coaching Business for a full 30 days, and if you dont think its worth every penny and more, I'll give you every penny back
SO, what have you got to lose? 
Best case scenario you learn everything you need to know about building and scaling a profitable online coaching business, from someone who has been doing this successfully for the past 8 years, and you start to get PAID for doing something you truly love. 

Just ask these people
Doing any work with Claire is amazing, I highly recommend it, she is one of the big reasons I am still here doing what I am doing. So much to learn from her, she is super honest which I love and real, so no bs, no snake oil, she learns from the best in the world, so we get the most up to date info and learnings.
Stephanie Chivers
I found Claire's training to be informative, simple and really supportive to what I was trying to achieve.  Claire's training has given me the confidence I needed. Claire herself is lovely, patient and generous with her time and knowledge.
Natasha Brittan
Claire Perry-Louise explains things in a way I have never had them explained before and every piece of it made total utter sense. Do it! Honestly.
Niamh Ennis
Working with Claire, quickly and massively impacted my business. She provides enormous value and I wouldn't hesitate to recommend working with her
Tania Diggory
You were great Claire –  it was great to bring your cutting edge thought leadership to our network.
Richard Woods
Co-Founder of Yomp Award winning entrepreneur, BBC's Apprentice finalist, Speaker, Radio presenter & Bestselling Author
Claire's coaching has been invaluable to me. She has such a breadth of knowledge and I'm grateful for how she has impacted both me and my business.
Mark Escott
Co-Founder of The Life Chance Group & School for Inspiring Talent

Worst case, (which almost never happens to my students) you get your money back, no harm done.
So, what's it going to be?
Claire 
P.S There has never been an easier or cheaper time to build a successful coaching business. If you want to learn how to start getting PAID big money for doing something that you LOVE, I'll see you on the Start Your Own Profitable Online Coaching Business course.
Claire has also been recognised by Facebook as an elite community builder
Claire Perry-Louise
Entrepreneur, Coach and Community Consultant
Claire is an Entrepreneur, Coach and Community Consultant. She has trained CEO's , Business Leaders and Entrepreneurs. Claire has also worked as a workshop facilitator, speaker and consultant. She is also an Amazon best selling author on Membership Sites.
Start Your Own Profitable Online Coaching Business
Start Your Own Profitable Online Coaching Business