"I did the 3-day marketing course in 2010 after seeing Simon speaking in a seminar. He blew my mind. If he could teach me so much in an hour, what could he teach me in three days?"
Going it alone doesn't mean isolating yourself from the world of business, as Alex Buxton learned as soon as they stepped into the Internet Business School classroom. The best way to learn is from the experts who have already accomplished what you're trying to do. Even if they aren't in your exact industry, their internet marketing techniques and the skills they use, are more often than not applicable to your own marketing needs. Yet it isn't only the experts you should be listening to when it comes to business ideas.
In his Amazon bestseller, Interpreneur, The Secrets of My Journey To Becoming An Interpreneur, Simon Coulson says:
"LISTEN to what your friends and family are talking about – if they are interested in a topic or there is a buzz around a certain subject, maybe that is a market worth exploring"
Great ideas can come from the most likely and unlikely of places! Listen to your friends and family, often they will have ideas that you can combine with your business know-how to transform into profit. If they have a business idea, make sure to ask whether it's ok for you to use it or whether they want to collaborate. Otherwise, if it is something you just hear in passing conversation, you can use it for yourself.
Want more great ideas for starting your own online business. Pick up a copy of Interpreneur, The Secrets of My Journey To Becoming An Interpreneur and the Interpreneur Companion Guide for only £1. Learn the exact formula that has made Simon Coulson over £20 million to date! Click here to get your copies today!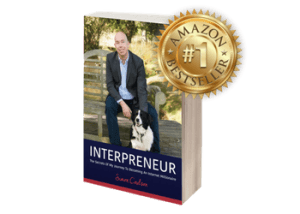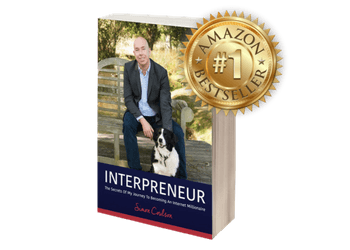 Get your copy of the Amazon No. 1 Bestseller 'Interpreneur- The Secrets Of My Journey To Self Made Millionaire'
for FREE
www.interpreneur.com