"It was overwhelming at first, but by the end of the day I felt like I was equipped with some secret wizard's knowledge! I couldn't wait to try out all of the stuff I had learned and I took action immediately – throwing myself into everything from SEO and eBay trading, to selling ebooks, affiliate marketing and setting up membership sites"
Maciej Banaszkiewicz had the right idea. You can learn as much as you want and feel overwhelmed by the excitement of it all. However it doesn't matter how much education you've had if you can't go anywhere with it. Maciej immediately sprang to action and started acting on what they learned.
Even Simon Coulson couldn't contain himself when he started his Interpreneur lifestyle:
"As I put more distance between myself and my old office – my old life – I began to feel not just calm and optimistic, but liberated and excited. It was a massive relief to have finally broken free from the corporate rat race"
But how do you turn all that excitement into a successful and profitable business? Well, you need a plan to get you there and you need to stick with it. Organising how you're going to build your business is an essential way to fast track your successes.
One such way is to use the Interpreneur Companion Guide, the essential step-by-step guide for new interpreneurs looking to make their fortune in the world of internet marketing. Best of all, you can get Simon Coulson's Amazon Bestseller: Interpreneur, The Secrets of My Journey To Becoming An Interpreneur and the Interpreneur Companion Guide for only £1. Learn the exact formula that has made Simon Coulson over £20 million to date! Click here to get your copies today!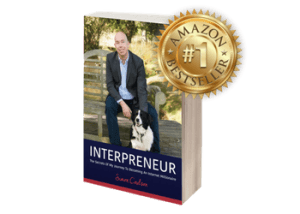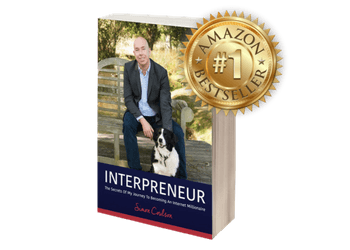 Get your copy of the Amazon No. 1 Bestseller 'Interpreneur- The Secrets Of My Journey To Self Made Millionaire'
for FREE
www.interpreneur.com