With the hassles of rush hour traffic and the politics happening in the corporate world, it's not surprising for people to look for a more comfortable option without the pressure. Advances in technology have made the impossible possible. In this day and age, you can now run your own business without leaving the comfort of your living room. Who would have thought that would have been possible ten years ago?
With Fulfilment by Amazon and drop shipping dominating the online business world, selling something online has never been this easy. You don't even have to have the product on hand!
If there's one thing difficult about running an online business, it's the amount of work that needs to be done. Product sourcing, SEO, and customer service are just a few of them. As tempting as it may be for you to try to do all these, it's just too much for one person to handle. You'll be needing help from people who specialize in the said tasks.
Fortunately, there are virtual assistants who can help you with the tasks mentioned and more. They all work online as well and can take care of the other tasks you need to maintain your business' operations.
Below are ten virtual assistants you can hire to boost your online business and help you earn more profit.
Product Sourcing
When you're in the business of selling online, one of the primary keys to your store's success is the kind of products you offer. Identifying products that sell and marketing them to the right audience is pure magic. That's the best formula for success in any seller's playbook.
You can't rely on your bestseller forever though. You need to be always on the lookout for the "next big thing" because when it comes to selling products online, it's usually about trends.
An efficient product sourcer can help you find that next big product by doing the research and communicating directly with warehouse owners and suppliers. This VA can help you find that product by going through different channels, something you do not have the time to do.
Lead Generation
Part of the success of every online business is its reach. The wider a brand's reach is, the bigger the opportunity for growth and success.
When it comes to doing business online, you'll need fresh leads to promote your business to and eventually, convert to sales. The bad news is that it's not as easy as it seems. It takes a special kind of skill to run campaigns and get people to respond to them, or send engaging newsletters that people subscribe to. You need to focus on this, not on gathering emails.
The good news is that you can always hire a lead generation specialist to do all the prospecting, qualifying and generating of new leads.
SEO
When you're in the online space, it's not enough to have a well-designed website or content that provides great value. All of this will amount to nothing if no one can find you. Searchability has become a crucial aspect of every online business because people are impatient. If you're not on the first page of a Google search, the chances of getting clicked are slim.
You need someone who knows how to make a site searchable. One who has the ability to get your site ranked high on the search engines. You need an SEO specialist who possesses the skills and techniques to get search engines to recognize your site without gaming the system.
There are a lot of VA SEO specialists you can hire on online hiring marketplaces who can help you get your site optimized. They're worthy investments you can't afford to ignore.
PPC
An online business' survival depends on the amount of people who follow it consistently enough to become potential customers. It's tough to get people to click on your website. It requires some hardcore marketing skills and great content.
One of the ways to draw people to your site or to the page of one of your products is by running a PPC (Pay-per-click) campaign. These paid advertisements designed to get more eyes turned to your website by sending them to a more targeted audience.
This is something a reliable PPC specialist can bring to the table. They can bring in more fresh leads by running highly-targeted campaigns, something your brand needs to continue to generate profit.
Social Media
As of December 2017, Facebook's active users have grown to a staggering 2.13 billion. Instagram now has 800 million active monthly users. The numbers are undoubtedly phenomenal and it proves one thing. Social media has become a major part of our lives.
We all know how big of an impact social media has because most of us are on it more often than not. Whether you're on the train, in a restaurant, or at the park, as long as there's Wi-Fi, chances are you're on your phone and on social media. The next question now is, what will you do?
Leveraging the power of social media is definitely the way to go. You need to hire a social media VA who will take care of your social media posts and reply to comments and messages from your followers. Social media is a powerful marketing tool, and it would be a shame if you didn't take advantage of it.
Partnership Outreach
One of the tactics companies implement to widen their reach is by leveraging the huge following of people who are considered influencers. The idea here is that if you can get these influencers to promote your business, it will give your brand a massive boost.
You need someone who can find the ones who are relevant to your business and find a way to contact them. It's not as simple as sending out a pitch, though. You have to build relationships with them, too. To achieve this, you need someone with fantastic people skills. You need someone who can reach out to these influencers and build relationships with them on your behalf.
It's a task that will take a lot of time and effort, something you don't have. All the more reason to hire a partnership outreach VA to do it for you.
Customer Service
The customers are the life of every business. Without customers, businesses would be nothing. Just like any other business, you want to take care of them so they will always come back to you and maybe bring some friends along.
Hiring a good customer service specialist can help take care of your customers by providing timely assistance. They answer customer inquiries, process follow-ups and in some cases, even process refunds and track orders. And with a VA, this can happen around the clock, while you sleep, so your customers are always attended to.
You can't just leave customers on their own after selling them your product. You need patient and able customer service specialists to make sure that they are taken care of should they have additional, post-sales questions or even complaints to report.
Accounting
No business will ever be run properly without someone to look after the books. To ensure progress and profitability, you need to be able to track where your budget goes and how much money is coming in.
There are accounting VA's you can hire to help keep your books balanced and spend budgets wisely. These VA's can help you analyse potential financial problems and generate reports so you can see how money moves within your business. A good accounting virtual assistant can spare you a lot of headache by helping keep your expenses in check.
Product photographer / graphic designer
People are highly visual. When it comes to stuff we see on the internet, pictures are still better for attracting engagement than plain text. There is a psychology involved in selling products online and it all begins with just getting people's attention. The internet is so crowded. People will only take notice if your content stands out.
This is why you need an experienced photographer and graphic artist. You need someone who can create materials that capture people's attention so you can increase your chances of getting clicked. If you've got someone who has a gift and is able to capture the best angles and someone who can create eye-catching graphics, you're already halfway through to a successful sale.
Web Developer
Your website is the heart of your business. This is where all the action happens. It's where people find your products and where they purchase them. This is where the daily action happens. You want to make sure that you give website visitors the best experience. Make it easy for them to navigate the website and find what they're looking to buy.
A proficient web developer VA does that for you. Their job is to design a website that is user-friendly because this is how you'll begin to gain a loyal following.
People love to be spoon-fed and when they've got everything they need to buy a product online, you can almost guarantee that they'll be back for more. Spending on a good web developer is good investment, the benefits of which you'll reap in the long run.
Conclusion
While online businesses present a unique model that people think is comfortable, the truth of the matter is, it isn't. Online businesses require a lot of work and more than a few skills to become huge successes.
By hiring the virtual assistants we mentioned above, you can rest assured that you have the most important aspects of your business taken care of by people who possess the relevant expertise.
You can't do it all no matter how determined and hardworking you are. Don't be afraid to trust other people because they may just be what your business needs for it to grow and become more profitable.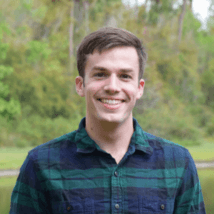 Connor Gillivan is the author of Free Up Your Business: 50 Secrets to Bootstrap Million Dollar Companies, a serial entrepreneur, and the CMO and co-founder of FreeeUp.com. When he's not bringing together hundreds of freelancers and business owners, he's mentoring entrepreneurs through his site, ConnorGillivan.com. He currently lives in Denver, Colorado.