"Every business needs inspiration to get started, and through attending the Internet Business School courses you will certainly have many things to think about. The hands-on experience was exciting and rewarding."
When he attended a course at the Internet Business School, Bob Cuthbertson found no shortage of inspiration. This was vital to his business success as the lack of inspiration is often what ruins an interpreneur's chances at success before they even begin. There are thousands of resources, both online and offline, so many that they can overwhelm a potential interpreneur, leaving them with no idea where to start.
The Interpreneur Companion Guide, an essential resource for new interpreneurs, says this:
"We live in a world jam-packed full of opportunities. Dozens of newspapers and thousands of web articles get published every day and in each of them a treasure trove of chances to find something new for you to try."
Start simple. Don't underestimate the power of local news as a source of inspiration. If it's important enough to be reported on, then there's enough interest to build a business around it. See something that interests you. Jump on it! As Simon Coulson says:
"When you have a wake-up call – whether it's a health scare or some other defining moment in your life -DO NOT IGNORE IT."
Need a new source of inspiration? Why not pick up a copy of Interpreneur, The Secrets of My Journey To Becoming An Interpreneur and the Interpreneur Companion Guide for only £1? Between these two books you'll find everything you'll need to know to start up your own business and fast track your way to success. Click here to order your copy today!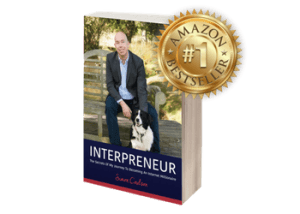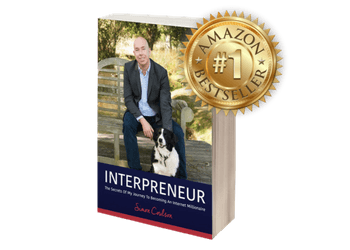 Get your copy of the Amazon No. 1 Bestseller 'Interpreneur- The Secrets Of My Journey To Self Made Millionaire'
for FREE
www.interpreneur.com