Set Up & Run Your Own Amazon Business- Train With The Internet Business School
What's gripped our attention lately is hardly new but so many don't realise it's potential for their business – Amazon!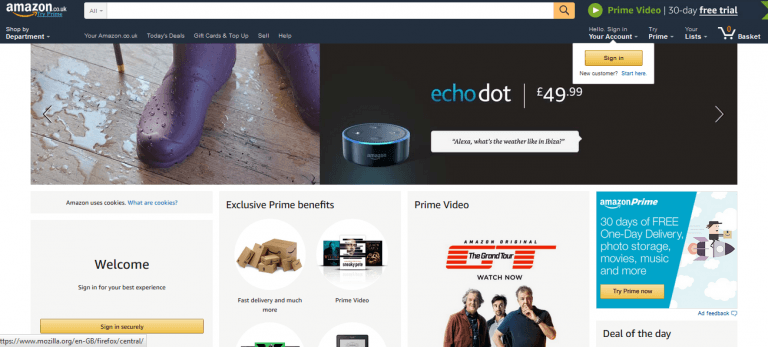 We browse it, we buy from it, it sends us those signature brown parcels in the post. However did you know it's the easiest place for you to set up a business from the comfort of your own home? It might even be the simplest method out there on the entire web!
We're exceptional at coaching business owners on the latest trends in Internet Marketing it is what the Internet Business School is all about. We're dedicated to helping people create their own internet business and make money online.
Which is why we'll be showcasing exactly how to generate an income with an Amazon shop at our Live Amazon Mastery Business course.
CLICK HERE>> Go To Our Courses Page, scroll to find Amazon, and get started
Start an online business and generate an income online!
Here's what we've found makes Amazon
ideal for building a business:
Whilst you can spend a little more to get your goods at the top of the page, there's no need to. Your product will be always be shown to those who search for it. Amazon makes sure your business is seen by your intended audience, simply through its search function. Therefore you don't need to spend your hard-earned cash on ads or flyers because those who want it will see it.
That's right, Amazon has over 300 million users, and let's face it, who doesn't use Amazon for their online shopping these days? This online marketplace is only growing in popularity so now has never been a better time to make use of its huge popularity. If only 1% of users saw your product, that's still 3 million potential customers!
You don't even need your own product.
Reselling is a huge business on Amazon. Some products just aren't available in certain countries and if you can plug that gap, you can easily rake in the rewards. Buy from one provider and sell on at a profit, Amazon makes creating a business so easily you don't even have to spend hours coming up with the next best selling product. You can just find it online and make it your own. Simple!
Want to find out more about how you can build yourself an Amazon business from the ground up? Well we have the perfect opportunity for you.

The Internet Business School is hosting a one day live Amazon Business Mastery course that will teach you everything you need to know to make money from UK's biggest online marketplace.
Book now, places are filling up fast

If you have any questions before you sign up, you can always get in touch at [email protected]
Don't miss out on this fantastic opportunity to discover how to make a fortune from your own home.
We look forward to seeing you there!