"If anyone is looking for a mentor to change their lifestyle they need look no further than Simon Coulson"
Keith Franklyn had his life turned around after meeting Simon Coulson and attending one of his courses. Combining his experience in haulage and Simon's expertise to launch an educational business that made £3500 in its first month. Keith decided he wanted a change when he realised his job was running him, the stress was becoming far too much.
The feeling of being overwhelmed is all too familiar for those who start down the path of becoming an interpreneur. Those best suited to the freedom and self-sufficient lifestyle of the interpreneur often find the nine-to-five corporate slog unbearable. Some may think they must endure this daily torture because it's the done thing. In fact, Simon Coulson himself didn't realise how much his corporate job was costing him until he collapsed down an escalator at King's Cross Station. He had collapsed due to exhaustion, this fateful fall a clear sign that his life needed to change.
Yet as Simon himself says in his best seller Interpreneur, The Secrets of My Journey To Becoming An Interpreneur: "Don't wait until you fall down an escalator to ask yourself the question "What am I doing here and what is life about?" Ask yourself that question TODAY."
Don't wait until you damage your health to make a change. If you're not happy with your current job, if your career is more stress than satisfaction, now is the time to make a difference. If the prospect of going it alone seems too daunting, why not follow in Simon's footsteps and see how he did it?
Pick up a copy of Interpreneur, The Secrets of My Journey To Becoming An Interpreneur and learn the exact formula that has made Simon Coulson £20 million to date. Get a copy of this Amazon bestseller and the Interpreneur Companion Guide for only £1. Between these two books, you'll be ready to start turning your life around as and when it suits you.
"As soon as you've got a moment I recommend sitting down with a cup of tea (or coffee, whatever your prefer) and thinking about where you really want to be in life."
Follow Simon and Keith to a better, richer, tomorrow. Order your copy now and start down the path to becoming an Interpreneur.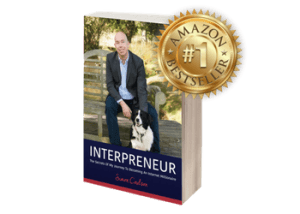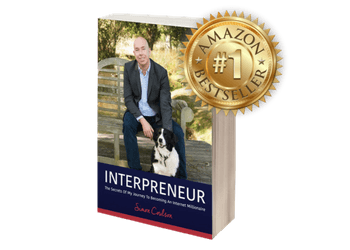 Get your copy of the Amazon No. 1 Bestseller 'Interpreneur- The Secrets Of My Journey To Self Made Millionaire'
for FREE
www.interpreneur.com