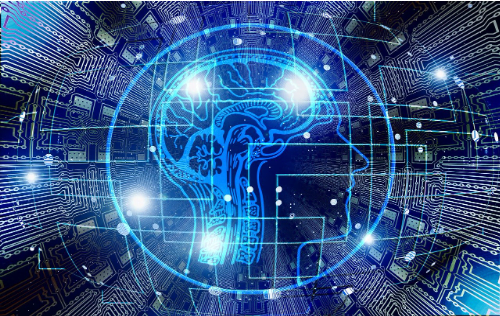 IS THE CHATGPT BUBBLE BURSTING?
I would be pretty surprised if you haven't had a look at the new AI Chatbots like ChatGPT or Google's Bard – they've been all over the news since the start of the year and have sparked a massive international debate over privacy issues, copyright, effects on future jobs, and if robots will take over the world.
Clickbait articles abound with desperate content creators asking ChatGPT contentious / silly / funny / bizarre / lame questions (delete as applicable) and then splash the pointless answer with a "Guess what ChatGPT said…" headline (and yes, most of them probably got AI to write the whole story for them too). We have been entertained with haikus in the style of a pirate, stories about people getting fired, promoted, passing exams, writing complaint letters and all sort of other mundane AI tales that are designed to entertain or scare people, or just fill column space. Let me explain though why you should be paying closer attention to what is really going on with AI developments and how you can keep up.
I find it pretty odd that powerful AI Chatbots like Bard and ChatGPT, both of which possess immense capabilities for good uses like content creation, coding, translation, and developing ideas, are instead being used as a plaything, conversation starter, or curio. It's a bit like buying the latest Macbook to play Wordle on or using a Sportscar for a trip to the dump. They will do the job of course but are capable of so much more if we would only invest the time to find out how to use them better.
ChatGPT in Decline?
Now though, it looks like the usage of ChatGPT has finally peaked. According to Similarweb, visits to Openai.com, the home of ChatGPT, dropped by 10% in June 2023 – the first monthly fall since it launched in November 2022. Mind you, to put it into context, that was still a huge 1.7B monthly visits, and it is still in the top twenty-five list of most visited websites. Remember that ChatGPT was the quickest release to reach 100 million users, taking just 2 months. I say 'was the quickest' because that record has already been smashed by Instagram Threads which took just 5 days to reach 100m users.
If we take a deeper look at the user stats on ChatGPT for June, we start to see some clues for the potential reasons for the decline.
Nearly two-thirds of visitors were under 35 years old, plus you may also spot that there's no indication in the figures for how many under 18s have been visiting to get their final homework done. When you factor in that visits from the USA (which has the biggest proportion of users by country) fell by 17% in June alone, the overall decline could be mostly down to something as basic as school students heading off for the Summer holidays.
It's interesting too because Millennials and GenZs tend to have a different relationship with technology than those over 35s. They are looking for the dopamine entertainment hit of a quick win or an easy result whilst it's generally the older age groups who are running online businesses and are more interested in creating something to sell or use. So maybe the younger age groups have had their fix, got bored and are moving on to the next 'big thing' or back to endless swiping up on TikTok?
Ok, I agree that is a bit of a sweeping statement but you get my drift. Once all the people who dropped in just to check out AI decide to move on because they don't have the vision to discover what AI could do for them, it will leave behind those who see the potential. Leading the way is a much smaller hardcore group of people of all ages who are tech-savvy and extremely interested in what makes Large Language Models (LLMs) tick. I'll show you that what they are working on and finding out is incredible!
The Rise of Prompt Engineering
This new band of AI pioneers who hang out in places like Discord and GitHub, contain the coders, the programmers, and the people who just like to find out how things work from the inside out (the people who previously built PCs from component parts, or took apart radios for fun). What I have observed in these myriad buzzing online forums is something that is really quite unusual in a world that is usually driven by financial imperatives and corporate domination. The predominant culture is that of open-sourced, collaborative behaviour where work is shared for all to see, tested and improvements suggested. That culture has meant that huge progress has been made very quickly in prompting LLMs to see what they can truly do, and they are steadily pushing the boundaries and fine-tuning the art of prompt engineering.
Prompt engineers are modern-day explorers searching for new methods to engage with LLMs; they are trailblazers who try new prompting formats, test the styles and structure of the language used, or help build new connections between LLMs and other platforms. They are both methodical and inspirational at the same time, tweaking and continually improving prompts they have created using feedback from a supportive audience who follow their progress avidly.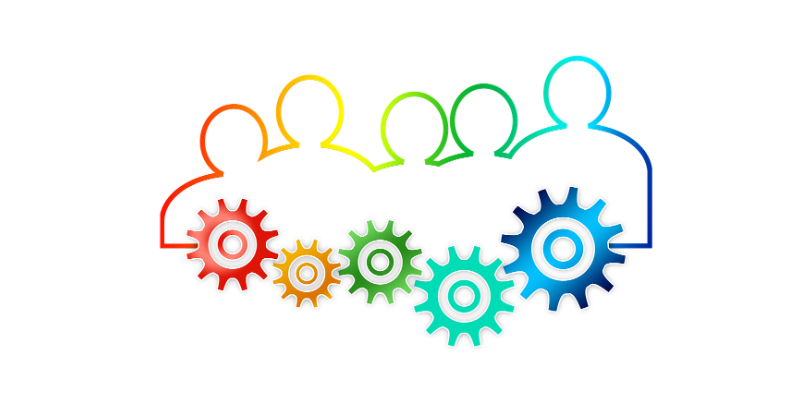 These prompting rockstars won't be people you have ever likely heard of but they are going to be influencing how we interact with AI further down the line and will be much in demand by bigger corporations. I've seen some prompters become recognised experts within 3 months of starting out, simply because they have brought a fresh perspective to the challenge or have developed a whole new branch of prompting style. And we aren't talking about simple written prompts like " I am an online trainer. Write me a 1500-word blog post on prompt engineering" (I promise I didn't do that to write this piece!). Instead, we are starting to see prompts that are beautifully crafted using an almost standalone programmatic language structure approach to clearly define the parameters of the AI output. We are also seeing back-and-forth debate over the use of emojis in prompts to focus the AI thus delivering more consistent results.
Some of the newest prompts deploy not just a solitary AI skill to help achieve your goal, but instead create an entire AI persona that has multiple balanced strengths to call upon. It means that from a single prompt, you could start getting advice from an expert AI Parenting Coach that possesses a whole 'skillchain' of sub-disciplines that help craft more natural responses; or maybe an SEO specialist, an HR specialist, a Mental Health Counsellor, plus of course any number of fictional or historical characters.
Is Anyone in There?
I would never suggest that these AI personas are in any way close to replacing humans but they will have a role to play to allow people to access advice online, or provide initial filtering of online support. They could bring healthcare advice to those that don't have access to doctors, tuition to those that don't have access to education, or offer basic legal advice for those that can't afford it. For us as entrepreneurs, that opens the door to a whole load of possibilities, balanced with a need to be mindful that we only want AI to augment and support human intelligence, but not replace it.
Prompt Engineers have taken these personas a step further and are creating prompts that have several different AI personas working together to achieve a set goal. Imagine you are wishing to create a product idea using AI but instead of doing it alone, you have Steve Jobs, Seth Godin, and Dale Carnegie debating with each other to help you refine the final result. Prompts like these are being built and used right now!
I think it is important to note at this point that I haven't seen one person seriously say that AI Chatbots are 'alive' in any way. There's no talk of a 'consciousness' per se and to the people that ask "Is there anyone in there?', the best explanation I have seen so far is "No, EVERYONE is in there".
To show you how things are changing in the prompting world here's an excerpt from a recent cutting-edge prompt:
If your first instinct is to look at that prompt language, freak out because you can't make head or tail of it and decide that prompt engineering is not your thing, then you have to tell yourself that you are completely wrong. Your goal is probably not to become a zen-master prompt engineer – your goal is to learn how to make your business better using AI. A solid knowledge of Prompt Engineering is bound to be a useful skill that will help you reach your goal, but it's more important for you to be able to use the right tools and prompts, not build them from the ground up, If you look in the right places and follow the right people, these powerful prompts are accessible for you to use right now.
So How Do You Keep Up?
At the Internet Business School, we recognise that AI is changing everything from the ground up and the new AI tools that we all have at our disposal are game-changers in terms of simplifying the whole process of creation and control. Used wisely, you can save yourself a whole load of time and effort running your business and create tons of content. It's vital though that you don't get left behind and embrace new technology. Don't leave it to others to leap ahead in your niche.
Here are four immediate ways you can take action now to keep up:
Get a benchmark of where you are in terms of using AI in your business with our great new interactive tool at

www.ai-for-business.co.uk

– just answer a few quick questions and get your own report on your progress and ideas to focus on.

Get FREE access to our own ChatGPT4-powered toolkit at

www.ultimateaitoolbox.com

where you can access over 50 ready-made marketing prompts and start making use of AI.

Join our Internet Business School Club – we hold regular live training sessions each week to cover all areas of Internet Marketing, including regular AI updates. Plus there is a library of over 50 hours of those training sessions that you can review whenever you need – plus a whole load more. Check it out

HERE

and get 14 Days of Free access!

If you don't know where to start, then we have you covered with our instant access in-depth

AI REVOLUTION

training course and learn all about AI and its potential.
Finally, I would simply encourage you to focus as much as you can on the practical use of AI, and with our help, you will continue to discover cutting-edge AI methods that will save you valuable time and help you launch or build businesses online.
Thanks for reading!